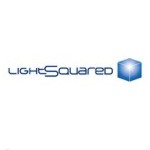 LightSquared claims to have found a solution to what was perhaps the final obstacle facing its planned nationwide deployment of a wholesale 4G wireless network using a combination of satellite and terrestrial technology. The company has been working hard to address concerns that its network interferes with devices that use global positioning system technology—and to minimize those problems, the company in recent weeks has offered to use only a portion of its spectrum and has helped devise a filter it says would mitigate 99.5% of commercial GPS interference.
"LightSquared has now tackled solving the remaining .5% of GPS interference occurring on precision devices," wrote LightSquared CEO Sanjiv Ahuja in an open letter released yesterday.  Precision GPS devices pinpoint a user's location with a higher degree of accuracy than other GPS equipment and, according to LightSquared, do not lend themselves to the same interference fix as other GPS devices.
Ahuja said LightSquared has partnered with established GPS manufacturers to develop technology that eliminates interference issues for high-precision GPS devices, including those used in agriculture, surveying, construction and defense. Pre-production designs are already in testing, Ahuja said, and "once completed, this technology can be implemented simply, quickly and inexpensively into GPS devices."
Ahuja did not offer details about the solution, but from his description, it looks as if he is proposing to retrofit precision GPS equipment that already has been deployed with some type of filter, while new equipment would have the fix built in.
LightSquared first appeared on the scene just over a year ago when it announced plans to build its wholesale-only terrestrial/ satellite network.  Since then the company has inked deals with 15 partners, including an important one with Sprint to develop and operate the LightSquared network.
Despite the GPS interference concerns which came to light in mid-2011, LightSquared has continued to sign up new partners, today adding equipment developer AirTouch to the list.
LightSquared previously accused the GPS industry of failing to comply with Department of Defense standards for GPS receivers by building equipment requiring a broader guard band than what the DOD specified— and in his open letter, Ahuja said manufacturers of precision GPS equipment are equally at fault as the rest of the GPS industry.
Nevertheless, LightSquared has faced a tough uphill battle against the GPS industry, which has attempted to derail LightSquared's network construction plans. The FCC, which is eager to find more ways of delivering wireless broadband, has generally supported LightSquared—although the commission has stopped short of giving LightSquared a full green light. Most recently the FCC asked LightSquared to re-do GPS interference testing on its network taking into account the new spectrum plan and the technology fixes.
Presumably LightSquared will add its proposed solution for precision GPS equipment to that testing plan.