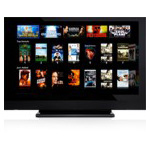 UK-based Latens and Menlo Park-based GoBackTV have formed a partnership they say intends to offer small- and mid-sized North American cable MSOs an integrated IPTV platform. Their joint solution brings together Latens' secure CAS (Conditional Access System) and middleware technology with GoBackTV's RetroVue platform for delivering advanced TV services.
"Latens software-only Conditional Access married up with technology from GoBackTV is the ideal solution for cable operators wanting to deploy a proven and cost-effective IPTV solution," Latens' director of marketing Phil Candy, stated in a press release. "Latens CAS works across multiple networks from one central headend, thereby reducing costs to the operators."
Latens and GoBackTV hope their solution helps level the playing field between smaller and mid-sized cable operators and their larger counterparts in terms of being able to cost-effectively deliver over-the-top, cable, SDTV, HDTV and interactive content across all digital devices in a home network environment, the companies say. The GoBackTV platform marries an inexpensive IP STB with a DOCSIS modem to deliver IPTV service.
It's widely believed that most cable MSOs will eventually migrate to IPTV. Many larger operators are already trialing switched digital video, which brings bandwidth relief over cable's traditional broadcast approach of all signals to every customer. IPTV is the next logical evolotion and provides additional bandwidth savings in addition to its interactive features. GoBackTV has staked out the rural cable sector with this approach and Latens is looking to grow their footprint in North America – hence the partnership.