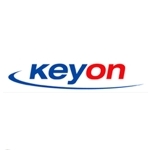 Broadband wireless service provider KeyOn has been on an acquisition spree of sorts lately, buying several rural wireless ISPs. Their latest acquisition provides VoIP capabilities, which they intend to upsell to their 20K broadband wireless subscribers and beyond.
KeyOn is buying the VoIP operations of CommX, a Tampa, Florida based hosted VoIP provider, which includes a Broadsoft applications enabled softswitch. Terms of the deal were not disclosed. The deal includes
"We believe that the acquisition of these VoIP assets is a compelling vertical integration strategy that complements our wireless broadband operations, Rural UniFi acquisition program and broadband stimulus initiatives. By owning best-of-breed VoIP technology, we not only ensure the highest quality of service across our platform but also own 100% of the margin generated from this rapidly growing voice service offering," said KeyOn CEO Jonathan Snyder.
KeyOn is pursuing a rural wireless ISP roll-up strategy through their Rural UniFi project. They've made several acquisitions in the past year or so and also won $10.2 million in broadband stimulus funding. Among other technologies, they operate WiMAX networks in the 3.65 GHz 'semi-licensed' band.