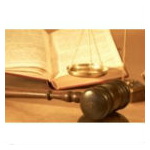 The state of Kansas appears set to adopt legislation that would free AT&T and other telcos in the state from having to provide services to rural and low-income customers, the Wichita Eagle reports. The bill previously was passed in the state House of Representatives and last week passed the state Senate with amendments, the Eagle reports. The House now will have to approve the amended version but according to the report the legislation is "virtually assured" to become Kansas law.
If that happens, Kansas will join a growing number of states that have adopted similar legislation. Some such legislation — apparently including what is planned in Kansas – minimizes or eliminates carriers' requirement to provide service to anyone who requests it. State-level legislation also quite often relaxes certain telecom service requirements.
According to the Wichita Eagle report, a few Kansas senators sought to preserve some of the consumer protections in current law, "but it's unclear whether they succeeded."
The report also notes that the law was written by AT&T in consultation with other telecom service providers that offer service in Kansas, repeating another pattern we have seen with previous state-level legislation that was also spearheaded by large incumbent telcos.
AT&T's involvement is not surprising, considering that the company last year proposed to conduct a trial phase-out of traditional telephone service – an idea the FCC is still contemplating. At the time AT&T made the proposal, the company noted that its initial target would be states that have adopted laws that relive the carrier of traditional obligations.
According to the Wichita Eagle, AT&T has said it is unlikely to fully discontinue phone service in rural areas but might migrate some customers to a wireless offering.