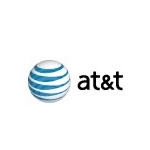 AT&T is planning to offer rural customers a wireless-based landline replacement service in parts of its local service territory that are "particularly high-cost areas." AT&T said in an FCC filing last week that the offering will be part of the rural network expansion plans that it announced last week. In the filing, AT&T also asks the FCC to conduct trials of a TDM-to-IP transition in select wire centers chosen by incumbent local exchange carriers (ILECs).
The wireless landline replacement offering is referred to as a Mobile Premises Service in the FCC filing. But an AT&T spokesman told Telecompetitor that the offering is the same one previously launched in areas outside AT&T's local service territory under the name AT&T Wireless Home Phone.
That offering provides customers with an adapter device into which end users can plug a traditional landline phone, enabling it to place calls to and receive calls from the AT&T wireless network. The AT&T spokesman declined to confirm whether the offering will be an optional offering or mandatory landline replacement in the high-cost areas. Current telecom policy might only allow it to be an option. But AT&T is hoping to change that scenario.
According to last week's FCC filing, AT&T sees the wireless landline replacement service as one piece of a transition of its network from TDM to IP. The carrier noted in the filing that through a combination of DSL and LTE it aims to extend IP-based broadband services to 99% of all customer locations within its wireline service area. And in the petition, AT&T aims to persuade the commission that when that goal is achieved, the company should be relieved from requirements that currently prevent it from shutting down its traditional TDM infrastructure.
"If the commission hopes to maximize private sector investment to achieve its goals of nationwide broadband and preventing stranded investment in obsolete facilities and services, it should take further action now to facilitate the transition to an all-IP network," AT&T argues.
The end of copper loops?
In its petition, AT&T asks the FCC to conduct trial runs of a TDM-to-IP transition with the goal of identifying the regulatory reforms needed to "promote consumer interests and preserve private incentives to upgrade America's broadband infrastructure." AT&T argues that allowing carriers to retire legacy TDM-based services and networks would allow those carriers to free up billions of dollars to invest in next-generation IP services.
Specific regulatory requirements that AT&T asks the FCC to relax or clarify include:
Rules that require ILECs to maintain access to otherwise unused copper infrastructure in the feeder network or to provide a non-packetized transmission path between the central office and the customer premises
Federal and state rules that oblige ILECs to provide service to all customers in a given geographic area, sometimes at regulated rates, regardless of how many people actually subscribe to those services.  The carrier notes that "Importantly, these obligations come with no assurance that a carrier will receive any, much less sufficient, universal service support or other revenues to fulfill those service obligations."
Requirements that prevent an ILEC from discontinuing or reducing a service without first obtaining a certification from the FCC stating that the public will not be adversely impacted by the move
Notice-of-network-change rules that require ILECs to provide notice to other carriers and the commission before making certain "short-term" network changes
Equal access obligations that require carriers to separate local and long-distance service components
Dialing parity requirements which require an ILEC to give subscribers the opportunity to pre-select a specific long-distance provider
In addition, AT&T asks the FCC to affirm that IP-enabled services, including all VOIP services, are interstate information services over which the commission, rather than the state, has exclusive jurisdiction.
The proposed trials
AT&T hopes to obtain some policy changes on a geographically limited basis as part of the TDM-to-IP trials it advocates. Requested changes include:
Eliminating requirements that the ILEC maintain TDM-based networks and services after replacement services are in place
Eliminating requirements for ILECs to interconnect in TDM format with other carriers within the trial wire centers
Eliminating requirements to provide TDM-based tandem transit services or SS7-based signaling
Permitting service providers to notify customers that TDM services will no longer be provided once the TDM network is retired and permitting service providers to switch customers to an alternative service at the time of the technology transition
If the FCC proceeds with AT&T's recommendation about TDM-to-IP trials and allows carriers to choose trial areas, the particularly high-cost areas AT&T is targeting for the wireless landline replacement offering would appear to be a logical choice.
AT&T's petition is not surprising, considering that the company three years ago made a filing with the FCC asking the commission to consider a TDM phase-out. And now that the commission is moving ahead toward meeting its goal of making broadband available to all Americans, AT&T may have a more receptive audience than it did previously.
The carrier undoubtedly will encounter opposition however. Smaller ILECs may argue that incumbents should continue to be required to offer TDM interconnection. And competitive carriers have been vigilant in their efforts to ensure that they can obtain unbundled network elements, including copper loops, from the incumbents.