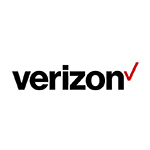 Verizon said today that it has completed what it believes is the first interoperability trial of next-generation passive optical networking 2 (NG-PON2) technology. In an interview, Dennis Khomitsky, distinguished member of Verizon's technical staff, said the ability to mix optical line terminals (OLTs) and optical network terminals (ONTs) from different manufacturers is a key element of Verizon's NG-PON2 plans and will be supported by a new Verizon OMCI specification, which the company hopes will become an industry standard.
Verizon OMCI
The Verizon OMCI spec is being developed as part of the ITU-T G.988 standard, Khomitsky noted. That standard focuses on an optical network unit (ONU) management and control interface. Verizon said its OMCI spec defines the OLT-to-ONT interface and will be shared with the industry in the next few months.
"We would be happy to see more carriers" adopt the specification, Khomitsky said. "It brings advantages to everybody in the industry [such as] economies of scale."
Traditionally service providers have had to use ONTs and OLTs from the same manufacturer, but being able to mix them would allow Verizon to deploy new features and products more quickly, according to Khomitsky.
"Operations will be significantly simplified," he added. He noted, for example, that the company would not have to maintain double splitters.
In addition, he said, "If ever something happens with one of the vendors, we would have a smooth path to transition to another vendor."
In mid-2016, Verizon said it was testing NG-PON2 equipment from Calix and Adtran. Today's press release notes that both of those companies participated in the NG-PON2 interoperability trials, along with Broadcom, Cortina Access and Ericsson. Ericsson participated in partnership with Calix, the release states.
NG-PON2 supports higher broadband speeds in comparison with today's gigabit PON (GPON) systems. NG-PON2 is supported by a 40 Gbps fiber connection from the central office to a neighborhood splitter – a substantial boost from the 2.5 Gbps connection used with GPON. Individual customers can get speeds as high as 10 Gbps bi-directionally, according to the NG-PON2 standard – and at least one vendor claims speeds as high as 20 Gbps using bonding.
NG-PON2 can co-exist with existing GPON deployments, explained Khomitsky.