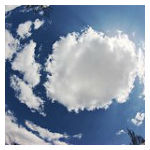 Public cloud services spending will grow nearly seven times faster than global IT spendng growth overall, according to an update to IDC's semiannual "Worldwide Semiannual Public Cloud Spending Guide." IDC forecasts annual market revenue will grow at a 24.4% CAGR worldwide for the period 2015-2020 to total $203.4 billion.
Near term, IDC expects global public cloud services spending will increase 24.4% year-to-year in 2017 to total $122.5 billion. Spending on software-as-a-service (SaaS), the predominant form of cloud computing, will lead the way. SaaS spending will represent nearly two-thirds of global public cloud services spending this year and around 60% in 2020, IDC says. Within the category, organizations will spend more on SaaS applications as opposed to system infrastructure software (SIS).
Spending on infrastructure-as-a-service (IaaS) and Platform-as-a-Service (PaaS) will both grow much faster than SaaS over the forecast period, however, according to IDC. IaaS will grow at a five-year CAGR of 30.1%, while PaaS will post a five-year CAGR of 32.2%.
Public Cloud Services Spending
The U.S. will lead the way in terms of annual spending on public cloud services, representing more than 60% of worldwide revenues from 2015-2020, according to IDC's update. More broadly, CAGRs from 2015-2020 will exceed 20% in seven of the eight world regional markets. In the U.S., IDC forecasts the five-year CAGR will come in at 19.9%.
"As cloud adoption expands over the next four years, what clouds are and what they can do will evolve dramatically – in several important ways. The cloud will become more distributed (through Internet of Things edge services and multicloud services), more trusted, more intelligent, more industry and workload specialized, and more channel mediated. As the cloud evolves these important new capabilities – what IDC calls 'Cloud 2.0' – the use cases for the cloud will dramatically expand," IDC SVP and chief analyst Frank Gens was quoted in the news release.
Turning to industry verticals, public cloud services spending will be highest among discrete manufacturing, professional services and banking companies. "Combined, these three industries will account for one-third of worldwide public cloud services spending, or $41.2 billion" in 2017, highlighted Eileen Smith, IDC program director, Customer Insights and Analysis.
Over the five-year forecast period, IDC expects public cloud services spending by professional services companies will grow at 23.9% CAGR, retailers (22.8%), media companies (22.5%) and telecom companies (22.1%).
Furthermore, very large companies with more than 1,000 employees will account for nearly half of global public cloud services spending over the five-year forecast period, IDC says. Medium-sized businesses (100-499) will grow the fastest, however; posting a five-year CAGR of 23.2%.
Within organizations, businesses will spend more on customer relationship management (CRM) and enterprise resource management (ERM) applications than other types of public cloud services software. On the hardware side, businesses will spend more on public cloud server and storage than any other category.