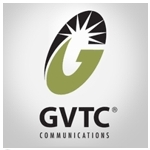 Texas based triple play provider GVTC has launched a new suite of services tied to Internet security and PC protection, GVTC Internet Premium Services. The new product suite includes anti-virus services, online identity protection, on-line back up services, PC repair and diagnostics, and a website creator package.
The move is in line with an ongoing trend of broadband carriers to introduce "geek squad" type services to customers to build better customer relations and generate additional non-regulated revenue. GVTC is partnering with Synacor to provide these services.
"We are pleased to partner with Synacor to offer our customers high-quality, affordable options to protect their computer, while adding piece of mind," Josh Pettiette, vice president-product management told Telecompetitor. "With about 30,000 Internet customers, these new services also have solid potential to generate additional revenue for GVTC."
Each service is offered individually and range in pricing from $4.95/month (PC Diagnostics) to $12.95/month for unlimited remote PC tech support. They also offer stand-alone charges for PC repair of $49.95 for a PC tune-up or $99.95 for PC repair.