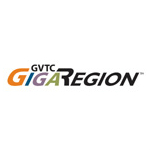 Like many legacy telephone companies, regional provider GVTC sees themselves as a broadband carrier first these days. For GVTC, the facts now confirm their view. For the first time, GVTC now counts more broadband subscribers than telephone subscribers, a trend that will soon be true for more smaller regional carriers.
GVTC serves the Texas Hill Country and South Central Texas, including some bedroom communities of San Antonio. As of 1Q 2015, GVTC broadband customers now outnumber telephone customers by 5%. GVTC declined to provide actual subscriber counts, citing competitive concerns. GVTC reports broadband subscriber growth was up 5% year-over-year, while telephone subscribers are down -2.3% for the same time period.
Hyper Growth in Faster Broadband
GVTC is embarking on a FTTH powered gigabit Internet service area expansion called GigaRegion. The project will eventually pass over 40,000 homes or businesses and is expected to be completed by 2016. That gigabit push is helping fuel higher take rates for faster broadband tiers.
GVTC revealed their broadband tier growth rates to Telecompetitor, and the higher speeds are seeing the more robust growth. Growth rates in 1Q 2015, as compared to 2013, include 219% for 20 Mbps, 758% for 40 Mbps, and 6,741% for 80 Mbps. Slower broadband tiers are declining, with 5 Mbps seeing -32% growth and 8 Mbps seeing -29% growth for the same period.
The Road to Broadband First
This reality creates an interesting paradigm for smaller legacy telcos like GVTC, who are transitioning to broadband first status. Because of legacy regulatory structures, the majority of revenues still flow from voice based services for small regulated legacy telephone companies. Yet the marketplace is more focused on broadband and companies like GVTC want to capitalize on that reality.
Those legacy regulatory structures are changing, but will take some time before they truly are in-line with market realities. It creates friction. As an example, many telcos have to force customers to buy landline phone service if they want broadband. That's a difficult and increasingly untenable position.
It's a great reminder that while the transition to broadband and IP is well underway, getting there is not without its challenges.