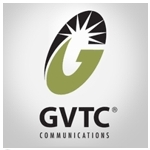 Texas-based regional carrier GVTC said today it will build and maintain a 10-gigabit capacity fiber network for the Boerne Independent School District in Boerne, Texas near San Antonio. The news came just a couple of months after the carrier announced plans for a gigabit network in Boerne and other Hill Country communities.
When GVTC's gigabit plans were announced a company spokesman told Telecompetitor that the company wanted to help the local communities remain competitive at a time when Google and other larger service providers were planning and considering gigabit networks in Austin and San Antonio.
"While we won't compete with Google Fiber directly in San Antonio, our communities will be competing for the residences, businesses, and the economic development activity they need to survive," the spokesman told us.
That comment illustrated the secondary impact that Google Fiber and other gigabit networks are likely to have. Communities surrounding those networks will be looking closely at getting their own high-speed networks to better compete with the chosen communities. Given a choice between a gigabit community and a community without gigabit service, potential home buyers and potential new businesses may be more inclined to settle where they can get the ultra-high-speed service.
Today's news suggests potential home buyers will be looking for ultra-high-speed connectivity not only in their homes and businesses but also in their local schools – news that shouldn't be surprising considering that the quality of a school district has long been an important factor for potential home buyers.
Boerne School District Fiber Network
"Our community has placed great value on assuring access to the latest educational technology," said Boerne ISD Superintendent David Stelmazewski in today's announcement. "As a district, we were looking for greater capacity and greater dependability from our Internet service provider and GVTC fits our needs to a tee."
Today's release highlights GVTC's expertise in building fiber networks as an important decision factor for the school district. But I would think the company's ability to leverage synergies with its gigabit network plans also helped the company make a very competitive offer.