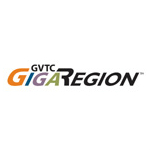 Google Fiber is having a significant impact on broadband infrastructure in Texas. But of course, that's always been the plan. The arrival of Google Fiber in Austin and the potential of their move into San Antonio is causing other carriers to react and many of them are introducing (or planning to) next generation broadband services as a result. By introducing Google Fiber, Google is driving significant ultra-fast broadband investment from carriers they're not even directly competing with.
Look at Austin as an example. After Google announced their intention to build Google Fiber there, the reaction has been swift:
After all this is done, one might argue that Austin could qualify as the most wired city in the world. But the action doesn't stop with Austin. Suddenlink just announced new 300 Mbps broadband tiers  in some of their Texas markets.
GVTC GigaRegion
Google hasn't even confirmed a move into the San Antonio market yet, but the potential of their move there is causing others to be proactive. Case in point, Smithson Valley, Texas based GVTC, which is an independent telco cooperative, offering triple play services to the Texas Hill Country region.
GVTC just announced their GigaRegion initiative, which will use a Calix powered FTTH network to deliver Gigabit services to the San Antonio bedroom communities of Boerne, Gonzales, and Bulverde. The Gigabit network will utilize 2,200 route miles of fiber to pass approximately 39K homes and businesses. In addition to Gigabit broadband, GVTC will offer voice, video, and security monitoring. The network is expected to launch in September 2014.
"We wanted to get in front of Google Fiber, which might be coming to this region," GVTC communications manager Bruce Forey told me in a phone interview. "While we won't compete with Google Fiber directly in San Antonio, our communities will be competing for the residences, businesses, and the economic development activity they need to survive."
Competition at the Community Level
Forey brings up an interesting competitive dynamic – one that Google is very aware of. The competitive implication is not just the battle for individual subscribers, but for communities. By introducing Google Fiber, Google is raising the bar for broadband and the economic activity it fuels.
Communities and localities feel the need to respond and ensure they keep up with and remain competitive with Google Fiber communities. "The GVTC GigaRegion™ partnership puts Boerne in a great position to compete with San Antonio, the seventh largest city in the United States, for the same jobs they are seeking," Boerne Mayor Mike Schultz said in a GVTC press release.
The race for communities to meet Google's Gigabit plans just multiplies the number of next generation broadband deployments. Google wins either way, because faster broadband speeds theoretically means more consumption of Google products, regardless of who the service provider is.
Google Fiber is one factor driving GVTCs move, but don't look for them to emulate Google's strategy. Referring to Google's fiberhood approach, where subscribers in neighborhoods need to pre-sign for Google Fiber before Google will commit to build to them, GVTC is taking a different approach.
"Rather than these high density, high take rate approaches, we're committed to rural Texas," said Forey. "We're going to cover most of our service area with GigaRegion."
GVTC will not be pre-qualifying neighborhoods before building to them. "We do operate with a more competitive mindset, but our mission is to enhance the quality of life of the communities we serve," he said.