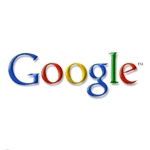 In its latest telecom move, Google is buying IP communications software developer Global IP Solutions (GIPS) for $68 million. GIPS develops software for both IP voice and video communications. Their software powers voice, video, and unified communications efforts for some of the most recognized brands on the planet including Yahoo, Aol, Webex, IBM Lotus, and Baidu.
So what's Google up to with this buy? Well it's no secret that Google is aggressively growing their IP communications portfolio. Between Google Voice, Google Apps, Google Talk, and GOOG-411 (just to name a few), there's plenty of demand for IP communications horsepower within the Google empire. They will be a force going forward with respect to communications of all types – voice, video, data, and otherwise.
But by buying GIPS they also gain the power to lock out some competitors from GIPS technology. The aforementioned GIPS customer list includes companies that have similar IP communications products to Google, powered through GIPS technology. With this acquisition, Google may have just 'pulled the rug out from under' some of those efforts, forcing those competitors to potentially look elsewhere in the future.