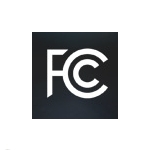 FCC Chairman Julius Genachowski today announced a wide-scale initiative targeting the nearly one-third of Americans who don't use broadband. The initiative, dubbed Connect to Compete, also aims to help some unemployed Americans find jobs.
Genachowski, who apparently championed the initiative, has lined up numerous public, private and non-profit entities that have agreed to contribute a wide range of resources with the goal of enhancing digital literacy, and ultimately, the U.S. economy. Supporters include major U.S. companies such as Microsoft and Best Buy as well as the Institute of Museum and Library Services and grass roots organizations such as One Economy, Boys and Girls Club, Goodwill, 4-H and members of the Broadband Opportunity Coalition such as the National Urban League, the National Association for the Advancement of Colored People, the Asian American Justice Center and the National Council of La Raza.
"The digital divide is more troubling than ever because the costs of digital exclusion are rising," said Genachowski in an address today in Washington to announce Connect to Compete. Genachowski noted, for example, that more than 80% of Fortune 500 companies post their job openings only online and that 50% of today's jobs require some technology skills—a percentage that is expected to grow to 77% in the next decade.
Connect to Compete, Genachowski said, is a "first-of-its-kind, nationwide initiative to tackle America's broadband adoption challenge."
To support the new initiative, Best Buy will provide 20,000 Geek Squad trainers, who will offer digital literacy training in 20 U.S. cities. Those trainers also will work with community groups to train others on how to teach digital literacy.
Microsoft, meanwhile, will build a state-of-the-art online digital literacy training center, offering an alternative for people located outside major metro areas. In addition the company will work with partners to deploy training in Microsoft Office through retail stores, local schools, libraries and community colleges.
Also supporting the new initiative are on-line job search sites such as CareerBuilder.com, Monster.com, MetrixLearning and Brainfuse, which will offer a range of free or discounted resources for job seekers. In addition, Arise Virtual Solutions, one of the largest virtual services companies, said it will provide customer service jobs training free to unemployed low-income Americans, in addition to online training aimed at preparing others to be trainers.
The initiative also targets children who are still in school. Discovery Education said it will contribute online educational content to help bolster student achievement and Sesame Workshop said it will provide games, videos and other educational materials from its outreach projects on hunger and economic hardships.
Connect to Compete will be housed at One Economy, a non-profit organization that focuses on broadband adoption, and One Economy's CEO Kelley Dunne will lead the new initiative.
The Connect to Compete announcement comes on the heels of announcements from Comcast and CenturyLink that aim to make broadband more affordable for low-income Americans.