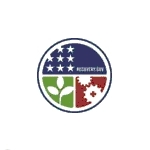 Network operators that challenged competitors' broadband stimulus applications sometimes supplied incorrect information about broadband coverage, according to information released this week from the Government Accountability Office. Although competitors challenged many applications, a GAO review of 32 applications turned up several instances (previously noted by the Rural Utilities Service) in which companies provided inaccurate information when claiming they were already providing service in a proposed service area.
The information came to light in a report that the GAO is required to file as part of its oversight responsibilities for the American Recovery and Reinvestment Act of 2009.  The report was based on a review of procedures used by the RUS and the NTIA in making awards in Round 1 of the broadband stimulus program.
The GAO found that both agencies used appropriate due diligence in making awards and that awards were made based on established award. The GAO noted, however, that both agencies could face a significant manpower shortage moving forward.
The report authors are particularly concerned about the agencies' ability to effectively perform their responsibility to oversee the awards program, which requires most projects to be completed by September 30, 2013. To address this the GAO recommends that the agencies devise "steps to address variability in funding levels for post-award oversight."
Among other things, the agencies' post-award oversight responsibilities include reviewing quarterly reports from awardees, identifying and tracking high-risk awardees, and making sure that awardees are deploying infrastructure throughout the award area rather than focusing on the potentially most profitable areas where other carriers already may offer service.
The report stops short of saying the agencies are at risk of not being able to award all stimulus funds by September 30, 2010, as the recovery act requires them to do. Report authors note that the agencies have fewer applications to process in Round 2 and have streamlined the review process. But both agencies took longer than anticipated to make Round 1 awards and the report notes that the time available for the review process is considerably shorter in Round 2. Citing agency officials, the report notes that "the quality of the second-round applications is substantially better and more applications will be eligible for due-diligence reviews."