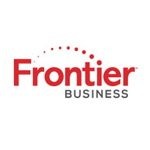 Frontier Communications said yesterday that its AnyWare cloud-based Voice over Internet protocol (VoIP) service can now be accessed in all 50 states. Frontier AnyWare leverages a Mitel platform for the cloud-based service.
"It makes the transition to cloud-based technologies customizable, cost-effective and ideal for growing businesses," said Ken Arndt, the Executive Vice President of Commercial Sales for Frontier in a press release.
The Transition Continues
The transition of on-premises to cloud-based structures is one of the most important ongoing stories in the IT and telecommunications sector. The keys are that it moves investment from capex to opex and offloads responsibility from the organization to the service provider, which in many cases is better positioned to support it than the SMB who utilizes it. For instance, carriers can patch vulnerabilities more quickly than a small and likely not as skilled IT department at an SMB. The introduction of new features is also seamless.
These cloud-based services hold a special advantage for SMBs: It enables their communication's platforms to appear to be as high quality and feature-rich as a larger enterprises'. The move to the cloud also allows company's like Frontier to go out-of-market and offer a nationwide service, serving companies anywhere.
Frontier Anywhere packages start at $20 per seat per month, rising to $30 for a unified communications bundle. Both require an annual contract for that pricing and a minimum five seat purchase. There is a 500 seat maximum.