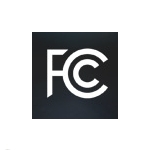 The rule changes required to enable rural carriers to use Universal Service funding to support stand-alone broadband can fit on a single page, argued FCC Commissioner Ajit Pai in a statement released yesterday. To support his assertion, Pai included a single page appendix to his statement that he said would fit the bill.
At present the nation's smaller rural rate of return carriers can collect Universal Service support only for lines that support a currently subscribed voice service customer –a requirement the carriers say is becoming increasingly impractical as more and more customers forego traditional landline voice service.
How rules might be modified to enable the carriers to receive Universal Service funding on lines that only support broadband is one of numerous issues that carrier associations and the FCC have been debating recently as they attempt to agree on recommendations for a broadband-focused Connect America Fund (CAF) for rate of return carriers. Pai's fellow Republican FCC commissioner, Michael O'Rielly, also has been focusing closely on the issue.
But Pai apparently doesn't believe progress is being made quickly enough.
"The time for talk is over; the time for action has arrived," said Pai in his statement.
Proposed Stand-Alone Broadband Rule Changes
The rule changes that Pai proposes would "include stand-alone broadband costs when calculating high-cost loop support and interstate common line support," Pai explained in his statement. Additionally, he said the new rules "would determine how much of that support should be attributed to stand-alone broadband. And they would direct that support be used to offset the cost of service."
Pai said he came to the conclusion that only simple rule changes were required after reviewing a letter sent to the FCC by 60 U.S. senators advocating the changes.
A CAF Program for ROR Carriers
Pai also urged the FCC to act quickly in adopting a voluntary CAF program for ROR carriers.
Carrier associations have recommended that ROR carriers have the option of remaining on today's Universal Service program, which bases support on embedded costs, or transitioning to a CAF program similar to the one already underway for larger price cap carriers that would base support on a cost model.
In his statement, Pai argued that it should not be difficult to give carriers the ability to participate voluntarily in an ROR CAF program by the end of this year.
"The FCC's staff [has] worked diligently to create an alternative cost model for rate-of-return areas (the A-CAM)," said Pai. "The model might not be perfect – it wasn't initially designed for small, rural companies, for example. But that is no reason to prohibit participation on a strictly voluntary basis."
Pai noted broad support for the two-path approach and other key proposals for ROR carriers, including a 10 Mbps downstream/ 1 Mbps upstream broadband speed target.
Industry Reaction
Pai received kudos from at least two of the carrier associations involved in devising recommendations for a CAF program for ROR carriers and for stand-alone broadband support.
"USTelecom appreciates not only Commissioner Pai's focus on this issue, but also the strong emphasis on the need to deliver broadband connections to rural America and his proposal to get there," said USTelecom Senior Vice President of Law & Policy, Jonathan Banks, in a press release.
Shirley Bloomfield, CEO of NTCA–The Rural Broadband Association, noted that "Commissioner Pai's comments—together with the hard work already put into examining these issues by Commissioners O'Rielly and Clyburn, the continuing commitment to simple and straightforward solutions to universal service problems long advocated by Commissioner Rosenworcel, and the strong interest of Chairman Wheeler in completing reform work by the end of the year—all reflect positive momentum toward resolution of one of the most significant universal service challenges in rural America. Getting into the details will be important, but NTCA is eager to continue these collaborative conversations so that much-needed reforms to make universal service more sufficient, predictable and sustainable will be in place in the very near future."