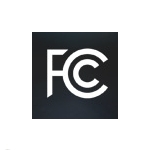 Representatives of five telecom associations have been meeting regularly with the goal of devising recommendations for a Connect America Fund program for the nation's small rural rate of return (RoR) carriers – and according to a letter sent to the FCC yesterday, progress is being made.
Recommendations will call for a "two-path framework," says the letter from ITTA, the telecom association that represents mid-size carriers. The letter also notes that "consensus . . . has been reached on major elements of the two-path approach."
The ITTA got a big vote of confidence from the FCC last year when many of the recommendations the association had made found their way into an FCC notice of proposed rulemaking about a CAF program for ROR carriers.
Other telecom associations also are involved in the current discussions, however. ITTA President Genevieve Morelli told Telecompetitor that organizations represented include NTCA – The Rural Broadband Association, WTA – Advocates for Rural Broadband, USTelecom, the Rural Broadband Alliance and ITTA. Morelli also noted that FCC Commissioner Michael O'Rielly has attended some of the meetings and that all of the other commissioners have been involved to some degree.
The FCC "tasked us with coming up with our recommendations for what should be adopted," said Morelli. She noted, though, that "we don't have expectations that [the FCC] will rubber stamp it." She noted that the commissioners will want "recommendations to be consistent with . . . public policy goals they want to promote."
Connect America Fund for RoR Carriers
The two-path approach, which the industry has been talking about for some time, would give RoR carriers a choice of two different options for Universal Service/ Connect America Fund support.
One option would be to continue to receive subsidies from what would essentially be an extension of today's high-cost Universal Service Fund program, but which would be modified to provide support for lines that deliver only broadband service. Currently carriers can only receive support for lines that deliver voice service – a requirement that is becoming increasingly impractical as more and more consumers forego landline voice service.
The other option would be to transition to a model-based support program similar to the one that already has kicked off for the nation's larger price cap carriers.
According to the ITTA letter, recommendations agreed upon to date include:
The model-based plan would be open to all RoR carriers and would include at least 10 years of support
Carriers could choose to participate on a study area-by-study area basis
The broadband speed requirement for the 10-year term of model-based support would be 10 Mbps downstream/ 1 Mbps upstream. But the group recommends that carriers be able to voluntarily commit to deploying broadband at speeds exceeding 10/1 Mbps in exchange for receiving more than 10 years of support
There would be two opportunities to opt in to the model-based plan – one at the beginning of Year 1 and a second at the beginning of Year 3
Between Year 1 and Year 2, the FCC would conduct a "comprehensive review" of the cost model used for price cap carriers with the goal of adopting modifications for RoR carriers
The term of support for carriers opting into the model-based program in Year 3 would be seven years
A budget for the model-based plan should be established when the plan goes into effect. For those carriers participating beginning in Year 1 whose model-based support is higher than their existing support, CAF reserve dollars would be used to fund the difference. If those dollars are insufficient, they should be directed toward areas that have lower percentages of 10/1 broadband build-out
For those carriers not selecting the model-based option, there would be limited targeted updates to existing high-cost loop support and interstate common line support mechanisms to enable continuing cost recovery even when a customer only takes broadband service without voice (the model-based plan by definition is broadband-centric)
The ITTA letter indicates that issues still to be resolved include the structure of prospective expense limits to provide incentives for investment and operations, budgetary implications of such proposals and alternatives to current construction plan requirements. The goal of the construction plan alternatives would be to balance reporting burdens with the need for greater visibility by the commission into the use of USF dollars.