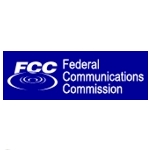 FCC Chairman Julius Genachowski announced his '100 squared' initiative at a speech delivered to the National Association of Regulatory Utility Commissioners (NARUC) today. The '100 squared' concept aims to deliver broadband capable of 100 Mbps to 100 million homes by 2020. The goal may become a formal one, as the FCC is due to deliver a national broadband plan by mid March. Genachowski says 100 squared will "unleash American ingenuity and ensure that businesses, large and small, are created here, move here, and stay here."
While the goal seems lofty when first read, it actually may not be that hard to achieve. That's because the key word is capable. By that measure, any home in America that is passed by FTTH or DOCSIS 3.0 (D3) meets the goal. Genachowski's goal doesn't say the 100 Mbps has to actually be delivered. In fact, we as a nation may already be half way there. When you add all homes passed by FTTH and D3 today, you're already at 50 million+.
The real issue is where are those current 100 Mbps capable households? They are not evenly distributed across the country in both urban and rural territories. They are clustered in urban markets served by Verizon, Comcast and other national (and in some cases regional) players. There are exceptions of course. We highlighted D3 activity in rural markets a couple weeks back, and FTTH deployments are in full swing among many independent telcos. But hopefully this lofty goal (and the national broadband plan that fulfills it) will find ways to ensure all types of communities, economic backgrounds, and demographics are included in the 100 Mbps broadband race.