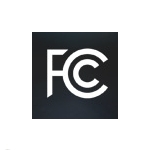 The FCC today said it will expand its broadband speed measurement testing to include mobile services.
"We know from experience: transparency on broadband speeds drives improvement in broadband speeds," said FCC Chairman Julius Genachowski in today's announcement. The new mobile speed tests, he said, "will empower consumers and encourage improvements in mobile networks and programs, benefitting millions of Americans."
The FCC broadband speed tests, which culminate in an annual Measuring Broadband America report, have been based on data gathered from consumers nationwide who have volunteered to participate in the testing program.  Perhaps because of the volunteer nature of the project, the reported data speeds tend to skew somewhat high in comparison with some other broadband speed testing.
This year's Measuring Broadband America report found that consumers experience an average speed of 14.6 Mbps. But the most recent average U.S. broadband speed measurement from Akamai, which also measures real-world data speeds, was just 6.7 Mbps. Akamai measures the speed of connections to its caching infrastructure, which handles a large portion of total Internet traffic.
Today's announcement suggests the FCC's testing methodology could change for the mobile program. The commission said it plans to "work with wireless carriers, the public interest and research community, and other stakeholders" to provide "detailed information about mobile broadband performance." The announcement also states that the commission will hold an open meeting later this month to discuss the new program.
A key goal of the Measuring Broadband America program has been to determine whether service providers are delivering the speeds they advertise – and Genachowski is correct in stating that the report has motivated landline broadband service providers to increase their broadband speeds. After experiencing relatively poor performance measurements in comparison with other providers in the 2011 report, Cablevision beefed up its network and came out as one of the two highest performers in the 2012 report.