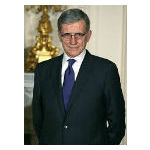 Municipal broadband network operators in Tennessee and North Carolina could expand beyond their current service territories as the result of an order proposed by FCC Chairman Tom Wheeler. If adopted later this month as expected, the order could pave the way for operators in other states with anti-municipal network legislation to gain the right to deploy broadband networks.
FCC senior officials on a conference call with reporters today said the draft order was written in response to petitions from the two network operators and that the draft order only applies to Tennessee and North Carolina. At present, laws in both states effectively prevent local municipalities from offering broadband.
Officials added, however, that if adopted the order could provide a model for successful challenges by other municipalities to laws in other states.
"Communities across the nation know that access to robust broadband is key to their economic future – and the future of their citizens," said Wheeler in a statement. "Many communities have found that existing private-sector broadband deployment or investment fails to meet their needs. They should be able to make their own decisions about building the networks they need to thrive."
The network operators that made the petitions to the FCC asking the commission to pre-empt legislation came from EPB in Chattanooga, the company that deployed one of the nation's first gigabit networks and from a network operator in Wilson, N.C., which undoubtedly was Greenlight. Both operators constructed their networks before anti-municipal-network legislation was adopted in their states.
Anti-Municipal Broadband Legislation
About 21 states currently have anti-municipal broadband legislation in place, FCC officials said.
The officials noted that the FCC has the power to strike down the restrictive anti-municipal network laws because broadband is an interstate service and the commission has the authority to regulate interstate competition. They also noted that previous federal telecom legislation gives the commission a mandate to eliminate barriers to competition and that the draft order determines that the laws in Tennessee and North Carolina are anti-competitive.
Local communities may be willing to undertake the construction of a broadband network in areas where commercial operators have declined to do so because they are driven by non-commercial goals such as better education, the officials said. The officials also argued that in most cases taxpayers are not footing the bill for the networks and that such networks do not represent unfair competition because in most cases there is no other provider of high-speed service. They added, however, that commercial operators sometimes make the decision to deploy broadband after a community has undertaken its own broadband initiative.
The FCC's action on municipal networks comes just a few weeks after President Obama asked the commission to address the issue.
The FCC likely will face legal challenges on the new order, as there already has been considerable dissent on the topic.