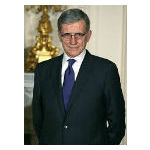 With FCC Chairman Tom Wheeler vowing to take action against state-level laws that block municipal broadband networks, we are seeing considerable debate about the pros and cons of those networks. Nineteen states currently have laws limiting and in some cases effectively prohibiting municipalities from offering commercial services on broadband networks constructed by the municipality, according to the Institute for Local Self-Reliance.
I thought it would be a good idea to review the arguments on both sides.
Supporters of municipal broadband opposition laws
Wheeler opponents, including industry research consultancy The Precursor Group, say the FCC would be overstepping its authority if it were to take the sort of action Wheeler has threatened.
"Municipalities are legal creations of the state, not the federal government," argued Scott Cleland, president of The Precursor Group, in a blog post from earlier this week.
For support, Cleland cited the 2004 Supreme Court decision Nixon vs. Missouri Municipal League, which said the FCC's authority to regulate telecom did not give the commission the authority to preempt state prohibitions on localities offering telecom services.
Cleland also argued that "the vast majority" of muni-broadband projects to date have failed, leaving taxpayers to pay off the bill.
He also said constructing and operating community broadband networks requires taking on public debt via bond offerings, tying up money that could otherwise have been used for public safety, public pensions, roads and other infrastructure.
Opponents of anti-municipal broadband laws
Municipal network supporters, including the Institute for Local Self-Reliance's Community Broadband Networks Initiative, dispute the claim that "the vast majority" of community networks have been failures.
Noting that there have been more than 400 municipal projects to date, Chris Mitchell — director of the ILSR's Community Broadband Networks Initiative – said there were some projects that didn't work out but others that have had major benefits.
Mitchell also disagreed with Cleland's comments about bonds. Noting that community networks are generally funded through revenue bonds, he said "revenue debt doesn't have the same impact as general obligation debt – you don't see pensions and public safety funded by bonds."
He also noted that "When a community has faster [broadband], it will benefit in other ways." He noted, for example, that some communities have generated enough revenues from municipal networks that they have been able to reduce taxes.
As for FCC authority, Mitchell said the recent Net Neutrality court decision said that the FCC had the authority to remove barriers to broadband network deployments.
The 1996 Telecom Act limited states' powers because Congress was afraid states would be pressured by cable and phone companies to make anti-competitive moves, Mitchell asserted.
While Cleland argues that the federal government shouldn't pre-empt states, Mitchell argues that state governments shouldn't pre-empt municipalities.
What happens next?
In taking action against anti-municipal network legislation, Mitchell believes the FCC will go after the "most egregious" state-level laws. He cited North Carolina as one state with such laws, noting that the North Carolina law totally prohibits municipal networks.
But if the FCC makes such a move, Cleland argues that it will encounter substantial opposition.
"If the FCC goes forward with this preemption of state authority, count on 20+ state attorney generals to challenge constitutionally the FCC's frontal assault on their core sovereign state functions of determining economic and fiscal policy," wrote Cleland.