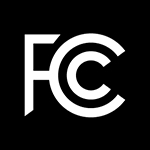 The Federal Communications Commission (FCC) has requested a $9,997,750 fine for telemarketing company Marketing Support Systems and its owner Kenneth Moser for allegedly making more than 47,000 unlawful spoofed robocalls over a two-day period.
According to the FCC, Moser unlawfully spoofed the telephone number assigned to another telemarketing company when transmitting prerecorded voice calls containing false accusations against a political candidate shortly before California's 2018 primary election.
Moser's business involved providing robocall services, including political robocalls, to others. According to the FCC, on May 30 and 31, 2018, Moser made more than 47,000 robocalls that appeared to originate from a different telemarketing company, HomeyTel. Moser has had a long and contentious relationship with that company.
As a result of these calls, HomeyTel, which advertises itself as a company that provides legal robocalling services to political candidates, received a multitude of complaints from consumers who received the calls, as well as a cease-and-desist letter from the candidate.
The robocalls, which made allegations about a specific candidate that had already been investigated and disproven by the San Diego County Sheriff's Department, took place about one week prior to the primary election for the California State Assembly. The California Secretary of State referred a complaint about the matter to the FCC's Enforcement Bureau, which investigated, resulting in the proposed fine.
The Truth in Caller ID Act prohibits manipulating caller ID information with the intent to defraud, cause harm, or wrongfully obtain anything of value. In this case, Moser himself is accused of selecting HomeyTel's phone number to appear as the caller ID with the intent to cause harm to HomeyTel and others.
According to the FCC announcement, Moser also apparently violated the Truth in Caller ID Act. The Commission's Enforcement Bureau found that Moser sent more than 11,000 prerecorded voice messages to wireless phones, without consent, in violation of the Telephone Consumer Protection Act's (TCPA)