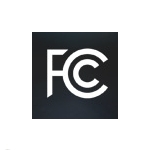 The FCC wants rate-of-return telecom companies to transition to model-based support as today's voice-focused high-cost Universal Service Fund is phased out and converted to a broadband-focused Connect America Fund program. Small rural ROR companies today receive USF support based on how their actual costs compare to  nationwide averages, but critics argue that today's system does not provide an incentive for telcos to deploy network infrastructure in the most efficient manner. The CAF program for larger price cap carriers is already slated to use a cost model to calculate support levels.
"We propose to adopt a transition framework for a voluntary election by rate-of-return carriers to receive model-based support," wrote the FCC in a further notice of proposed rulemaking (FNPRM) released last month. "We tentatively conclude that such a framework could achieve important universal service benefits, creating a framework that creates incentives for deployment of voice and broadband-capable infrastructure."
The commission's recommendations for a CAF program for rural carriers included in the FNPRM were shaped in large part by a proposal previously filed by the Independent Telephone and Telecommunications Alliance, an organization that represents medium-sized telecom companies such as CenturyLink, Cincinnati Bell, Consolidated, Frontier, and TDS Telecom.  Some of these are actually price cap carriers.
NTCA- The Rural Broadband Association also submitted recommendations for a CAF program for ROR carriers, but in the FNPRM the FCC largely dismisses that proposal, arguing that it "relies on complicated cost-calculations based on embedded costs." The NTCA represents the vast majority of the nation's smallest carriers, nearly all of which are ROR carriers.
In comparison, the FCC called ITTA's proposal the "most comprehensive plan in the record" for transitioning the high-cost USF program into a CAF program.
CAF for Rate-of-Return Carriers
The FNPRM consists largely of questions about which it asks stakeholders to comment. The authors also state that they welcome additional stakeholder proposals.
Nevertheless, the commission makes a considerable number of specific recommendations in the FNPRM. Here are some of the FCC's key proposals, some of which the FCC says were shaped by the ITTA proposal:
ROR carriers voluntarily transitioning to model-based support would be required to make a state-level election to receive the support – a provision comparable to what is already required of price cap carriers; unaccepted funds would likely be made available to other service providers using a competitive bidding process
An ROR carrier that voluntarily elects to receive model-based support in the first year would receive its model-based CAF support plus 75% of the difference between the annualized amount of CAF support that the company accepted and the amount of its frozen high-cost support; in the second year the company would receive 50%  of the difference and in the third year would receive 25% of the difference
Support for middle mile infrastructure would focus initially on tribal lands, including remote areas in Alaska, with a $10 million budget awarded through a competitive bidding process — but potentially middle mile support would be made available more broadly at a later date
No funding for middle mile infrastructure in areas that already have terrestrial middle mile, whether fiber or microwave-based
According to the Federal Register, the comment period for the NPRM ends in 55 days.