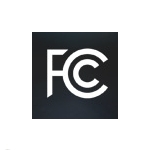 The FCC today released a 200-page document providing details about Universal Service reforms adopted back in April. Among other things, these reforms eliminate the use of quantile regression analysis to limit Universal Service Fund (USF) support. They establish a new rate floor.  And they establish some guidelines for the competitive bidding process for Connect America funding for price cap carrier territories, among other things.
Universal Service Reforms
The FCC actually adopted six separate items in April, including:
A Report and Order establishes rules for how to determine where Connect America funding (CAF) will be offered to price cap carriers to bring broadband to portions of their local service territories where the service is not available, including specifying a 10-year support period. The order also establishes some guidelines for the competitive bidding process that will occur if an incumbent declines to provide service at the level of support offered. As Telecompetitor previously reported, price cap carriers will be able to bid in the bidding process even if they declined funding.
A Declaratory Ruling provides greater clarity to rate-of-return carriers regarding their obligations to extend broadband service upon reasonable request.
An Order phases in reductions in Universal Service support based on a new local service rate floor of $20.46.
A Memorandum Opinion and Order defines what constitutes an "unsubsidized competitor" already providing broadband service in an area, which would make the area ineligible for CAF support. The FCC notes that to qualify as an unsubsidized competitor, a provider must offer broadband with speeds of 4 Mbps downstream and 1 Mbps upstream, roundtrip network latency of 100 ms or less, minimum usage allowances of at least 100 GB per month, and pricing that is "reasonably comparable" to that in urban areas.
A Seventh Order on Reconsideration eliminates the use of quantile regression to limit the amount of high-cost loop support a carrier can collect. The order also provides for a "measured transition" for rate of return carriers that would have qualified for safety net additive support based on "significant network investment" for certain years.
A Further Notice of Proposed Ruling proposes that the minimum target broadband speed for the Connect America Fund program should be increased to 10 Mbps downstream from its current 4 Mbps. The FNPRM also seeks comment on specific proposals for how the competitive bidding process outlined in the Report and Order would be structured. It proposes some changes to the Mobility Fund, including seeking coverage for areas lacking 4G LTE, rather than lacking 3G as plans currently stand. Additionally it seeks comment on reform proposals for a CAF program for rate-of-return carriers – a topic Telecompetitor will explore in more detail in future coverage.
"We need to get our best minds focused on trying to establish a Connect America Fund that encourages prudent investment and continued deployment of robust broadband networks throughout rural America," said FCC Chairman Tom Wheeler in a statement about the actions taken by the FCC in April.