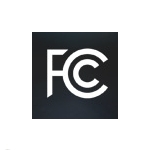 Small rural telcos are less likely to see their payments from the Universal Service fund reduced as the result of an order released yesterday from the Federal Communications Commission. According to an estimate provided by FCC Commissioner Ajit Pai, the number of carriers whose funding will be capped should be reduced from 159 to 70.
The smaller rate-of-return carriers complained last year when the FCC adopted limits to high-cost loop support based on quintile regression analysis, arguing that such an approach was unpredictable.
The FCC does not eliminate regression analysis in the new order but it does modify how that analysis is used. Previously caps were calculated for operating expenses and capital expenses and if a carrier exceeded either cap, its funding was reduced. Under the new methodology, a single cap will be calculated.
"A single cap will provide carriers with greater flexibility to account for the specific needs of their locales and networks," the FCC wrote in the order. "This approach recognizes that carriers often consider the trade-offs between capital costs and operating expenses when making investment decisions."
The commission also directed the wireline bureau to consider whether benchmarks should be held constant for multiple years or updated annually and it modified its phase-in plans to limit the amount by which any one carrier's support may be reduced in 2013. As originally planned, high-cost loop support was to be reduced by 50% of the difference between the carrier's cost per loop and the support calculated using the benchmarks. The new plan retains the 50% calculation but limits the amount a carrier's cost can be reduced to no more than 15% of the support level calculated based on NECA cost data.
The order released yesterday also keeps in place an overall cap of $250 per line per month on total high-cost Universal Service support. The commission noted that in 2011 there were 26 incumbent study areas that exceeded that support level and that it has received waiver requests for nine of those areas. "That the carriers serving the remaining study areas have not filed for waivers suggests that the measured transition adopted by the commission provides an appropriate amount of time for affected companies to adjust their operations without disrupting service to consumers," the FCC wrote.
What carriers didn't get
The FCC made its changes in response to petitions filed by rural associations who argued that the caps were too unpredictable and that they were being imposed retroactively because 2013 support payments are based on 2011 cost data. The order released yesterday does nothing to ameliorate the timing concerns, arguing instead that communications law "does not create any entitlement or expectation that [carriers] will receive any particular level of support or even any support at all."
Four of the five FCC commissioners issued brief statements hailing the new order, but Commissioner Ajit Pai wrote five pages of comments that were critical of some aspects of the Universal Service reforms.
"I am disappointed that we do not go further to reform these benchmarks," he wrote.
"The order suggests that [quintile regression analysis] benchmarks in one year may be 'strongly predictive' of benchmarks the next," he continued. "But this suggestion is based on 2010 and 2011 cost data, the two years before the QRA benchmarks were adopted and implemented. As a stockbroker might say: Past performance does not necessarily indicate future results."
Pai also suggested that the commission consider holding the QRA benchmarks constant for several years with annual adjustments for line loss. "Holding the benchmarks constant for a series of years will allow rural carriers to make longer term investments and adjust their operations because they will be able to actually predict the benchmarks that will apply to them in the future," he said.