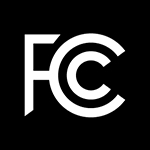 Wireless carriers, known as competitive eligible telecommunications carriers (CETCs), who currently receive Universal Service funding in areas that will no longer be eligible for support will have that funding phased out over a two-year period beginning one month after completion of an upcoming mobility fund reverse auction. Details about the CETC support phase-out are included in an FCC order adopted February 23 and released to the public this week.
Areas are ineligible for funding if at least one company offers LTE service in the area at speeds of at least 5/1 Mbps without CETC support. The FCC estimates that about $300 million of the $483 million in USF funding that currently goes to wireless carriers, excluding Alaska, is for areas that will not be eligible for support.
The FCC was not persuaded to extend the phase-out period to five years, despite concerns expressed by some wireless carriers that failure to do so could leave some areas without service, at least for some time. That would occur if the winning bidder does not currently offer service but instead must build a new network and if current carriers opt to pull out of the market when funding is cut back or cut off. The Rural Wireless Association also argued that, based on previous FCC documents, CETCs had expected to continue to receive funding for a longer period.
"We balance the concerns [that] recipients of legacy support express regarding a rapid termination of legacy support with our need to preserve our finite universal service funds and begin funding service under the terms and amounts established by winning bids in our . . . reverse auction," the FCC wrote in the order.
Companies subject to the two-year CETC support phase-out will receive two-thirds of their traditional support level in the first year and one-third in the second year.
CETC Support Phase-out
The two-year CETC support phase-out also applies to all but one carrier in areas that are eligible for support. In some cases, that company will be the winning bidder in the auction. Auction winners are those who agree to build out LTE service at speeds of 10 Mbps downstream and 1 Mbps upstream for the lowest level of annual support for a 10-year period. In areas where there is no winning bidder, the carrier that currently offers the highest speeds at the current level of support will continue to receive existing support for a maximum of five years, but others will be subject to the two-year phase-out.
The Rural Wireless Association had asked the FCC to consider supporting more than one wireless carrier – at least in some areas for some time. RWA had argued that if the carrier continuing to receive funding for an area has not yet deployed voice over LTE and instead uses CDMA or GSM voice, half of all wireless users in that area – including people traveling through the area – could be left without voice service, including emergency voice service, if other carriers pull out.  The reason is that CDMA and GSM networks are not interoperable and the two technologies have about equal market shares.
The FCC rejected that argument as well. "As has been the case since carriers deployed such networks, when a customer of one provider leave that provider's service area, they may or may not be able to place or receive calls," the commission stated.