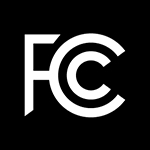 Updated later February 23 with additional information from the FCC
The FCC today voted to establish a mobility fund as part of broader plans to transition the traditional Universal Service Fund (USF) program to a Connect America Fund (CAF) program that will focus on broadband for remote rural areas. In addition, the commission established weighting factors for bids in the upcoming CAF reverse auction, which will award funding rejected by price cap carriers in 20 states.
The CAF auction weighting factors will vary by speed tier, using speed tiers previously established, with the goal of making it easier for carriers to win funding for higher-speed bids.
Mobility Fund
Key elements of the FCC's action on the mobility fund:
Up to $453 million in annual support for 10 years will be awarded
Eligible areas include any portion of a census block not fully covered by unsubsidized 4G LTE coverage with a minimum advertised download speed of 5 Mbps
Carriers accepting funding will have to deploy LTE service supporting speeds of at least 10 Mbps downstream and 1 Mbps upstream with latency of less than 100 milliseconds at rates that are reasonably comparable with those in urban areas
Traditional USF support for wireless carriers will be phased down over two years unless there is no winning bid in an area, in which case the legacy wireless provider will continue to get traditional support for five years
While initial plans called for funding to target areas along roadways, plans now call for broader coverage to support applications such as precision agriculture
The FCC apparently was not swayed by the arguments of the Rural Wireless Association, which advocated a more gradual phase-out of legacy support, arguing that as many as half of all cellphone users in some areas otherwise might find themselves without voice service.
CAF Auction Weighting Factors
According to FCC officials at today's meeting, weighting factors for various speed tiers in the CAF auction for landline broadband or fixed wireless service are as follows:

An FCC official explained in an email to Telecompetitor how the weighting factors would work in the CAF auction, which will award funding to the bidder with the lowest weighted bid. Initially the FCC would look at the dollar amount bid as a percentage of the reserve price (i.e., the amount of funding that was offered to the price cap carrier) and will assign points to the bid equal to that percentage. Bids that are not for gigabit low-latency service would then be adjusted upward by 15 to 90 points, depending on the speed tier and latency level that the bidder offered to deliver. For example, an "above baseline" bid with low-latency would be assigned just 15 extra points (15 + 0), while a "minimum performance" bid with high-latency would be assigned the maximum 90 extra points (65 + 25).
The decision is good news for landline carriers that have advocated in favor of fiber-to-the-home deployments, which they say are more future-proof and should cost less in the long run in comparison with beginning at low-speed levels that later require an upgrade.
But Commissioner Michael O'Rielly expressed concern that fewer people would get broadband service based on the weighting factors adopted. He said he would, instead, have preferred to see weighting factors that had smaller variations from one to another. He also called the weighting factor for higher-latency service "severe."
Meanwhile, Commissioner Mignon Clyburn expressed concern about the $75 price benchmark for broadband service associated with CAF plans. Although the benchmark is intended to be reasonably comparable with urban rates, she argued that many rural users would not sign up for service because they would not be able to afford it.
She said she hoped the CAF auction would not result in "a technology bridge to nowhere."