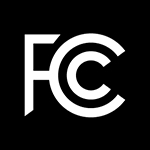 The FCC will vote this month on proposed procedures for phasing out traditional Universal Service Fund (USF) support for areas served by price cap carriers in which the carrier did not accept funding through the Connect America Fund (CAF) to deploy broadband service. Those areas were subsequently made available for auction, with funding going to the network operator that offered to deploy broadband for the lowest level of support. The USF phase-out plan for CAF II auction areas also recommends how to phase out support for competitive eligible telecommunications carriers (CETCs) that have been receiving support for those areas.
In determining how to allocate legacy support, also known as CAF Phase I frozen support, the FCC proposes to use the Connect America Cost Model (CAM) among those price cap carriers that declined CAF funding in the 2015 offer. Funding will be allocated based on the relative cost of serving each area served by those carriers.
USF Phase-Out Plan for CAF II Auction Areas
The proposed plan details three possible scenarios for incumbent price cap carriers.
For price cap carriers in areas won by a competitor in the CAF II auction, Phase 1 support will be maintained until the winning bidder begins drawing funding. For price cap areas that were included in the CAF II auction but received no winning bid, the price cap carrier will continue to receive legacy funding until the FCC determines a longer-term solution for those areas.
For areas that the price cap carrier won in the auction, the carrier will transition to funding based on what was bid in the auction. (In some cases, the price cap carrier may have won funding through the CAF II auction for areas for which the carrier previously declined funding.)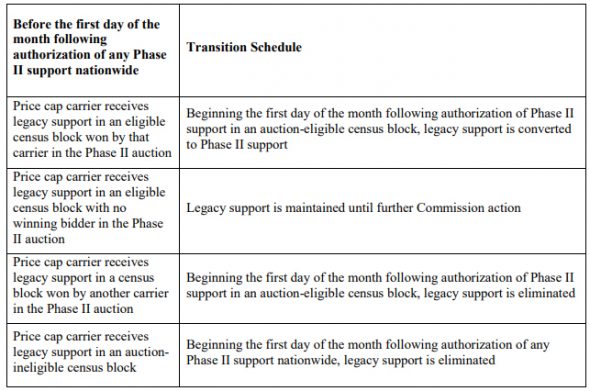 CETC Phase-out
As the FCC notes in the draft order, CETCs include mobile and fixed carriers. The commission already determined that mobile CETCs  would see their funding phased out over a two-year period beginning one month after completion of an upcoming mobility fund reverse auction.
The draft order that the FCC will vote on this month proposes how to phase out support over a two-year period for CETCs that offer fixed service.
The CAF Phase II auction awarded $1.488 billion in support over 10 years to deploy broadband in 45 states to more than 713,000 locations. Approximately 73% of locations available for auction received winning bids.