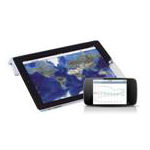 The FCC has launched an inquiry that seeks comments as to whether or not consumer access to both mobile and fixed broadband should be the new standard that guides and informs its annual assessment of U.S. broadband deployment.
Released in February, the FCC's 2015 Broadband Progress Report and all prior reports assess the state of U.S. broadband deployment solely in terms of fixed broadband availability and whether or not it is being made available to all Americans on a reasonable and timely basis. The FCC concluded that fixed broadband deployment was not being deployed in a reasonable and timely fashion.

FCC Broadband Progress Report
In producing the 2015 Broadband Progress Report the FCC found that nearly 55 million Americans did not have access to fixed broadband service capable of delivering high-quality voice, data, graphics and video offerings.
Many Americans are relying on mobile as opposed to fixed broadband as their sole or primary access to the Internet and other digital networks and services. That prompted the FCC to launch the inquiry, which takes the form of a public Notice of Inquiry.
Mobile app usage surpassed that for desktop devices for the first time last year and continues to grow at a rapid rate, according to an April 2015 report from comScore.
Comments the FCC receives will be factored into the FCC's decision as to whether or not it should include mobile, as well as fixed, broadband availability in its annual Broadband Progress reports.
The Notice of Public Inquiry also seeks comments on the speed of service it should set as the benchmark for assessing broadband availability.
In addition, the FCC is considering adding availability of fixed satellite broadband to its annual reports. Finally, the Notice of Inquiry seeks public comment on factors beyond speed when assessing broadband availability and deployment. These could include pricing and data allowances, privacy and broadband adoption.