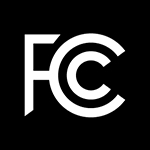 The FCC today adopted rules for the planned auction of spectrum in the C-band. The band includes 280 MHz of spectrum between 3.7 and 3.98 GHz and is considered mid-band spectrum well suited to 5G deployment.
The auction, to be designated Auction 107, is expected to begin on December 8 of this year. Licenses will be for 20 MHz of spectrum by partial economic area (PEA)
As the ongoing CBRS band auction illustrates, mid-band spectrum is in high demand, as many industry players believe it provides the optimum mixture of speed and coverage for 5G.
As with seemingly all things related to the C-band, however, the current plan continues to generate controversy, as comments from two FCC commissioners today illustrate.
C-Band Auction Rules
The 280 MHz to be included in the C-band auction represents the majority of the 500 MHz of spectrum that currently comprises the band, which is used by satellite operators, primarily for distributing video content for broadcasters and pay-TV distributors. Technology has advanced to the point where the entire band is not needed for that purpose, and the major satellite operators have agreed to move to only a portion of the band.
To convince the satellite operators to make that move, and make it promptly, the FCC earlier this year adopted an order calling for the satellite operators to move by December 5, 2025, with the commission pledging to cover relocation costs. In addition, the order called for the satellite operators to receive as much as $9.7 billion in the aggregate if they complete the move in 120 MHz of spectrum in 46 PEAs by December 5, 2021 and in all remaining PEAs by December 5, 2023.
Since then all major satellite operators involved have agreed to the earlier date.
The planned payment to the satellite operators doesn't sit well with FCC Commissioners Jessica Rosenworcel and Geoffrey Starks, however.
"With this effort, for the first time, the value of spectrum assigned in a Federal Communications Commission auction will not be determined by an efficient and effective market. Instead, bids in this auction will be distorted by a nearly $10 billion payment that was negotiated far from the light of day," said Rosenworcel at today's monthly FCC meeting where the C-band auction rules were adopted.
Rosenworcel and Starks said Congress should have made any such plans, not the FCC.
Pai said plans would have been delayed if the commission had waited for Congress to act on the matter.
ACA Connects, the trade group representing small independent cable operators also has issues with the current course of action. ACA Connects members rely on C-band spectrum for video feeds via satellite. Those operators would need to transition delivery of those feeds to terrestrial fiber networks.
Responding to today's FCC action, ACA Connects CEO Matt Polka issued a statement, a portion of which says, "As a result, hundreds of MVPDs who were relying on the text of the FCC's Order will now be forced to abandon their shovel-ready plans to deploy and use fiber as a satellite replacement. For most, if not all, ACA Connects members, the Bureau's meager lump sum payment has turned the Order's option of transitioning to fiber into a non-option."
Other provisions of the C-band auction rules adopted today include:
The auction will have a clock phase, in which participants bid for generic spectrum blocks in a PEA. That will be followed by an assignment phase, in which winners bid for specific blocks within a license area.
The clock phase will have two categories of generic blocks. One category will include the 46 blocks subject to the first early clearing deadline of December 2021 and the other category will include blocks subject to the later clearing deadline of December 2023.
Those winning blocks subject to the first early clearing deadline will be assigned both interim and final contiguous frequency-specific license assignments in the associated assignment round.
The rules call for bidding credits and caps for rural service providers and small businesses, including a cap on the overall amount of bidding credits a small business bidder may apply to winning licenses in smaller markets.