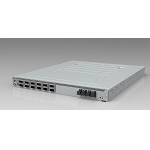 Facebook, through the Telecom Infra Project, announced the introduction of the Voyager open packet optical transport platform that they assert will boost metro and long-haul network transport bandwidth and overall performance while significantly lowering costs.
Dubbed Voyager, the scalable network software platform follows a familiar pattern in data networking today — movement to open source software-driven platforms running on commodity "white box" hardware. Facebook and partners have already successfully introduced and penetrated this concept into the data center. They now have their disruptive sights on transport networks and the vendors who make up its legacy ecosystem. They recently targeted wireless access networks as well.
Voyager, this latest iteration, is based on new Open Packet DWDM (Dense Wavelength Division Multiplexing) technology developed in collaboration with several project partners.
Fiber-based DWDM continues to provide the highest levels of network bandwidth and performance, as well as breadth of connectivity, particularly when it comes to switching, routing and transport. Significant advances in technology and capability have been fewer and fewer in number over the past 10 years, however.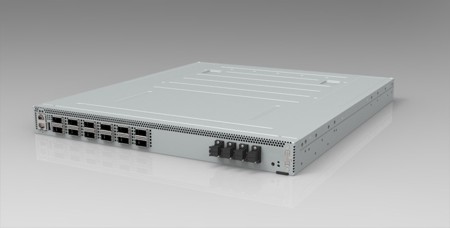 The Facebook Code team believes they can help accelerate the technology with this first ¨white box¨ platform featuring "…a packet transponder and open line transport system with open optical specifications that enable any interested party to contribute systems, components, or software." The goal is to build an entire ecosystem around the platform.
Essentially, Open DWDM unbundles network platform software from hardware. That enhances open collaboration among industry participants which hopefully results in advances that significantly boost end-to-end bandwidth and connectivity. Facebook and partners see this as a critical role of industry-wide R&D efforts, given soaring network volumes, forecasted growth, current levels of spectrum efficiency and limited spectrum availability.
"What has been developed here is a true landmark in our industry," said Christoph Glingener, CTO/COO, ADVA Optical Networking, a participating company in the project. "It's a game changer that will open up networks to a whole new range of customers."
Voyager Open Packet Optical Platform Technical Specs
The Voyager transponder uses the same ASIC (application-specific integrated circuit) switch as Wedge 100, which Facebook uses at the top of the rack in its data centers to aggregate 100 GbE client signals (Broadcom Tomahawk) and packages them for metro and long-haul transport.
An Acacia Communications' AC400 DSP ASIC and optics module is used on the DWDM line side along with the vendor's open development environment, Facebook Code's Ilya Lyubomirsky, Brian Taylor and Hans-Juergen Wolfgang Schmidtke explain in a blog post.
Facebook worked with Lumentum to develop a terminal amplifier specification so that multiple applications can run on top of Voyager's open software layer. That opens up opportunities for software innovations associated with DWDM control algorithms and network management systems, the Facebook Code team members explain.
Facebook also worked with Celestica regarding the supply chain aspects of developing the Voyager platform and Snaproute to develop its end-to-end software architecture.
Facebook and Voyager development partners have begun testing the platform and intend to develop a product ecosystem around it.
Along this line Facebook will contribute Open Packet DWDM to the Telecom Infra Project's Backhaul: Open Optical Packet Transport Project Group. TIP is an association of networking industry and market participants that aims to develop new, open approaches to building and deploying open Internet and digital network infrastructure.