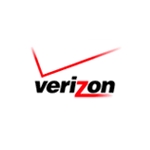 Verizon plans to deploy service orchestration cluster technology in its data centers beginning this summer – a move that Verizon Labs Director Larry Rau said is aimed at "virtualizing software from the underlying hardware to absorb faults [and] scale apps up and down along with demand."
The data centers in which the technology will be deployed are those supporting Verizon's own services, not data center services that the company sells to customers. As Rau explained in an interview with Telecompetitor, the cluster technology is based on container and virtual machine technology. "We use containers to deploy services, we deploy on bare metal. . . We look to take a bunch of machines and treat them as a unified cluster."
Verizon Data Center Service Orchestration
The clusters will be managed and controlled with Mesosphere's Datacenter Operating System (DCOS), Verizon said in a press release issued Friday. As Rau explained, Mesosphere keeps track of systems, capabilities and how equipment is being used.
The DCOS "installs a piece of software on each computer so [they can] communicate among each other," said Rau.
"When you have an app, [the DCOS] determines where to deploy it," Rau added. "You tend to look at this cluster as almost a single computer. [The DCOS] runs the containers. It finds a place on them and you don't worry about physical machines anymore."
This approach can reduce application deployment timeframes from months to weeks or days, Rau said.
Verizon already has demonstrated using DCOS to control a 500-node cluster, Rau noted. He declined to detail specific applications that Verizon might use data center clustering to support. But he noted that they would be "customer-level applications, not network-level," such as "mobile application services and media services between the wireline and mobile unit" and "Internet of Things-type applications."
Verizon clusters initially will operate within a single data center. But longer term the carrier is looking at federating clusters so that clusters in different data centers can be "independent" and "self-running" so that they "can reach and talk to each other."
The goal would be to be able to deploy an app that would be spread across two different data centers for geographic redundancy, Rau said.