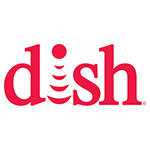 Some video executives might buy a hobby farm. But Dish Network CEO Charlie Ergen's new hobby is a Dish IoT wireless network that will cost $1 billion for phase one.
"For me it's not a job. . . it's a hobby" Ergen reportedly told attendees at a wireless conference yesterday. When it's a hobby, "you get up every day excited about it" – even if it may not change your standard of living, he said.
Phase 2 of the network that Ergen envisions would use 5G technology and would cost about $10 billion, he said.
Ergen said Dish already has signed some master lease agreements with tower companies for building out phase one of the network.
Dish IoT Wireless Network
Dish has 654 days before it must put some of its spectrum holdings to use, according to Ergen. MoffettNathanson broadband financial analyst Craig Moffett said in an email shared with reporters that the deadline pertains to Dish mid-band spectrum holdings in the AWS-4 band.
Dish also has licenses for low-band spectrum in the 600 MHz band but that spectrum is still being cleared. And considering that the company's current spectrum holdings are heavy on the downlink and light on the uplink, the decision to use the spectrum for Internet of Things communication – which requires relatively little bandwidth – would appear to be a logical one. The 5G plans will have to wait for the 600 MHz spectrum to become available.
Moffett and others question whether Dish will be able to build a viable business in today's wireless market, however. That market is dominated by four companies, including one – Sprint – that is already struggling and plans to merge with another of the big four, T-Mobile.
Some industry observers had speculated that Dish would ultimately sell its spectrum holdings rather than build them out. But it appears that either those observers were incorrect or that Dish was unable to find a buyer. In the last year or two, carriers have become more interested in high-band millimeter wave spectrum, as that is the band best suited to supporting the highest possible 5G speeds.
Ergen said Dish is essentially becoming a startup company again – a comment that suggests he doesn't see a strong future for the company's traditional linear video business in an age of increased cord cutting and cord shaving.