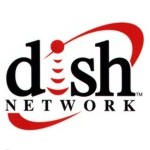 The FCC yesterday adopted an order to allow Dish Network spectrum holdings in a band originally intended for satellite use to be used instead for a terrestrial wireless network. An FCC source told Telecompetitor that the order, which should be released in a few days, would include some protective restrictions but that those restrictions would not prevent Dish from offering 4G services using that spectrum.
The spectrum involved includes 40 GHz of spectrum in the 2 GHz band that was originally known as mobile satellite spectrum (MSS) but was renamed by the FCC earlier this year as AWS-4. Dish has said that it wants to use the spectrum to build a 4G network, although some industry observers believe the company is not serious and instead will sell the spectrum to another carrier. The ability to use the spectrum solely for terrestrial service should make it more attractive to a potential buyer – and Dish may be more inclined to sell the spectrum, depending on the specific restrictions that have been imposed.
In recent weeks rumors have circulated that the FCC might require some sort of guard band between the AWS-4 block and the adjacent H-block and Dish Chairman Charlie Ergen has said that such restrictions could dissuade the company from making a 4G deployment. According to a statement released yesterday from FCC Director of Communications Tammy Sun, the commission also has approved a proposal "setting the stage for an auction of the H-block in 2013."
Jeff Blum, DISH senior vice president and deputy general counsel, also issued a statement yesterday, praising the FCC for freeing up the spectrum but remaining non-committal about the company's plans. "Following a more thorough review of the order and its technical details, DISH will consider its strategic options and the optimal approach to put this spectrum to use for the benefit of consumers." Blum said.