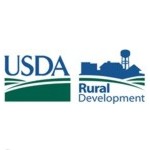 Loans recently made to small telcos by the Rural Utilities Service would no longer be "financially feasible" if the FCC caps the Universal Service fund, according to data filed by the RUS with the FCC last week. The telecom group of the RUS, part of the Department of Agriculture, has historically funded telecom and broadband network construction throughout rural America.
The filing came to light just as the nation's largest and smallest telephone companies announced they had reached accord on Universal Service and inter-carrier compensation reform. Although the large carriers apparently have agreed on a USF cap to the areas they serve, the smaller carriers are recommending that Universal Service funding for their service areas be allowed to continue to grow— and the new RUS data offers strong support for that recommendation.
The RUS summarized its portfolio in the following way:
Telecommunications Infrastructure Program (1949) 487 borrowers; $5.3 billion loans approved (net) since 2001
Broadband Loan Program (2000, 2002, 2008) 62 borrowers; $1.1 billion loans approved (net)
Broadband Initiatives Program (ARRA 2009) 242 borrowers/grantees; $1.2 billion loans approved (net)/$2.3 billion grants approved (net)
According to a slide deck prepared by the RUS, Overview of Telecommunications and Broadband Loan and Grant Programs, the agency based its observation that recent loans would not be financially feasible on an analysis of 46 loans made to rural telcos to date in Fiscal Year 2010-2011. RUS assumes those 46 borrowers "…represent the 'universe' of all RLECs…" In its analysis, RUS measured the impact of capping Universal Service funding at the 2009 aggregate level and reports, "At that level, the pool of the 46 loans would not be financially feasible."
Additionally, RUS suggest that an increase of $128 million in Universal Service funding would be required to viably support that examined loan portfolio. The RUS has a total of $4.2 billion in telecom loan principal outstanding, according to the data presented, as outlined below (dollar figures in millions):
| | | |
| --- | --- | --- |
| Program | Amount | Total |
| Cost-of-Money, Hardship, other | $ 2,625 | – |
| Rural Telephone Bank | $ 445 | – |
| Guaranteed – Federal Financing Bank | $ 690 | – |
| Total Traditional | – | $ 3,760 |
| Broadband, including ARRA | $ 507 | – |
| Total – all of Telecom | – | $ 4,267 |
The RUS data also underscored how critical RUS loans are to rural carriers and to supporting broadband build-out. According to the RUS, all but four of the 480 telcos that have borrowed money through the RUS telecommunications infrastructure program receive high-cost USF support, and more than 70% of RUS borrowers receive more than 25% of their operating revenues from the USF.