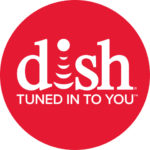 A new DISH Tuned In To You campaign aims to stem declining subscriber numbers and customer satisfaction. The campaign revolves around a broad-based corporate acculturation initiative that encompasses listening more closely and responding more quickly and substantively to customer complaints and suggestions, promoting a "customer-first mentality" among employees by introducing a new training program, and a new "Spokeslistener" corporate communications marketing campaign.
"The notion that management should roll back its sleeves and work with its customer base is almost unheard of in corporate America," said DISH president and COO Erik Carlson in a press release. "But we can't possibly fulfill on our 'Tuned In To You' promise without a working knowledge of our customers and the interactions they have with our brand."
Carlson elaborated as follows: "Customers just want to be heard in an industry that has forsaken its ability to listen. 'Tuned In To You' is more than a marketing slogan. It's a company-wide rallying cry and a long-term business philosophy.
Once one itself, the satellite cable services provider is very familiar with being a disruptive force in the pay-TV industry. Now just one of two major satellite TV and network service providers in the U.S. management is responding to historically low pay-TV customer satisfaction and growing competition from OTT video service providers.
DISH Tuned In To You
"DISH has a history of putting our customers first and taking bold steps to make TV better. We are at our best when we listen to and fight for what our customers want."
Among its latest projects in this regard was the October launch of "Base Camp," an employee training program that taps into the knowledge and experience of customer front-line employees to improve customer service throughout the organization.
DISH Base Camp training entails employees working in the field for one month as customer service representatives – responding to new and existing customer inquiries and problems. They also spend their days accompanying field service technicians to observe customer experiences in homes and businesses, DISH explains.
All new hires and interns are required to attend and pass Base Camp training. DISH expects 700 employees, including senior managers and executives, will graduate from the program by year-end.
"Base Camp was one of the most eye-opening and educational experiences I've had during my tenure at DISH," commented DISH executive VP of media sales, marketing and programming Warren Schlichting. "One by one, Base Camp is instilling into the members of our headquarters team a 'Tuned In To You' mentality and a sense of urgency to improve our customer experience."
Another aspect of DISH's "customer first" initiative, DISH, working with media agency Camp + King, just launched its multimillion dollar "Spokeslistener" marketing campaign. Running ads on TV, radio and the Internet, the campaign illustrates frustrations commonly found among pay-TV subscribers, according to DISH.
"A spokesman talks at you, while a Spokeslistener listens to and communicates with you," said DISH SVP and chief marketing officer Jay Roth. "It's a demonstration of our commitment to acknowledge common customer frustrations, and then take the appropriate action to provide meaningful solutions."
Finally, every page on DISH's website now features customer feedback forms. Customers' input is immediately distributed to designated team leaders for review and possible implementation.