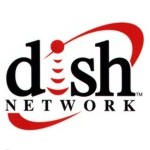 Updated at 9:40p ET 8/26/15 with Restoration Announcement
Updated at 1:55p ET 8/26/15 with FCC Response
The retransmission wars hit a new high this week, resulting in the "largest local channel blackout in the history of television," according to a DISH press release. Sinclair, one of the largest broadcasters in the country, blacked out 129 of their controlled stations, representing 79 markets across 36 states on DISH's satellite TV platform. If you thought retransmission couldn't get any uglier, it just did.
These battles have been picking up momentum over the past few years as local broadcasters hope to extract additional per-subscriber fees for local broadcast channels. Video service providers are looking for ways to reduce costs, citing rising programming costs as a key culprit in the deteriorating business model for pay-TV. Those are very different objectives and they often result in blackouts.
DISH Sinclair Retransmission Battle
In this particular dispute, DISH claims the issue isn't even about negotiated rates for retransmission. It's about carriage of an additional cable channel that Sinclair hopes to launch sometime in the future. DISH says Sinclair is interested in purchasing an unnamed cable channel, and is trying to tie carriage of that channel in the future to current retransmission negotiations.
"We have agreed to rates and all terms to carry Sinclair's local stations," said Warren Schlichting, DISH senior vice president of programming in a DISH press release. "But Sinclair is blacking out 129 local stations in an effort to negotiate a carriage agreement for an unrelated cable channel that it hopes to acquire, but does not own today."
That's actually a quite common tactic in today's vertically integrated media business, where media companies own and control local broadcast stations and cable channels. In order to get one, you must take the other is a negotiation stance that video service providers have complained about for some time.
This dispute involves millions of subscribers and comes at a bad time, given the NFL season is about to begin in a couple of weeks, not to mention a new line-up of primetime television. Something I'm sure Sinclair is well aware of. DISH is also aware and encouraging its subscribers not to cancel their DISH service, because it only will perpetuate the underlying problem.
"Switching providers will not prevent this industry-wide issue from occurring," says DISH on the website DISHPromise.com. "Sticking with DISH tells channel owners that they need to be fair and reasonable."
Being such a high profile dispute, it's sure to get the attention of the FCC. They have already signaled their intent to weigh in on retransmission negotiations. DISH has already filed a formal complaint with the FCC about this issue. Depending on the length of this blackout and its eventual outcome, it could be very influential in helping determine the rules of this current rulemaking process.
Updated FCC Response
It didn't take long for the FCC to respond to this issue. FCC Chairman Tom Wheeler has convened an emergency meeting of the FCC's media bureau to address this blackout.
Chairman Wheeler issued the following statement in a FCC press release.
"Today, I have directed the Media Bureau to convene an emergency meeting with DISH and Sinclair to get to the bottom of the dispute and bring back local programming to consumers. The  parties will have until midnight to file their views. The public interest is the Commission's responsibility. We will not stand idly by while millions of consumers in 79 markets across the country are being denied access to local programming. The Commission will always act within the scope of its authority if it emerges that improper conduct is preventing a commercial resolution of the dispute."
Updated Restoration Announcement
At approximately 6:45p ET, DISH issued a statement saying a short term deal between it and Sinclair had been reached to restore the local broadcast signals in the affected markets until a long term deal can be reached. Apparently the intervention of the FCC motivated the parties to find some short term consensus.
FCC Chairman Wheeler issued this statement:
"On behalf of more than 5 million consumers nationwide, I am pleased DISH and Sinclair have agreed to end one of the largest blackouts in history and extend their negotiations. The FCC will remain vigilant while the negotiations continue."