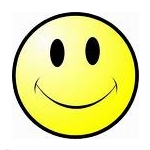 Customer satisfaction with wireless and fixed telephone services continued to decline according to the latest quarterly national ACSI (American Customer Satisfaction Index), while customer satisfaction with subscription TV service was unchanged.
Wireless Services & Handsets
Though much higher than it was before 2010, customer satisfaction with wireless telephone services fell 1.4% year-to-year in Q1 2011 to 71 on the ACSI scale, which ranges from 0-100. Satisfaction with cell phone devices also slipped, down 1.3% to 75.
An aggregate of smaller wireless providers, which includes TracFone and U.S. Cellular, continued to lead the service provider category, with satisfaction rising 1% to 77. Satisfaction with Verizon Wireless slipped 1% for a second consecutive year with a 72, tied with Sprint Nextel, which rose 3% in the wake of consecutive double digit gains.
Customer satisfaction with proposed merger partners AT&T and T-Mobile dropped substantially: T-Mobile dropped 4% to 70 while AT&T's score fell 4% to 66, its worst rating since the launch of the iPhone in 2006.
In the handset category, Motorola also scored 77 in satisfaction, up 1%, while Nokia lagged the field with an ACSI score of 73, down 4% since the previous quarterly report.
Fixed Line
Service providers have been cutting back on their fixed line investments as it continues to shrink, ACSI points out in their press release, and customer satisfaction has been shrinking along with this. Customer satisfaction fell 2.7% to 73.
The ACSI aggregate of smaller local and long distance providers, which includes Vonage and Frontier, fell 3% to 76, but maintained a higher rating than that of the top two larger telecompetitors, Qwest, whose rating rose 1% to 73, and Cox Communications, whose rating fell 3% to 72. Among other of the larger category, AT&T dropped 5% to 71. Verizon also rated a 71, down 3%, while satisfaction with CenturyLink's fixed line service remain unchanged at 70. Though it remains at the bottom, cable MSO and telecompetitor Comcast's rating rose for the second year in a row, up 1% to 69.
Subscription TV Service
Customer satisfaction with subscription TV service remained unchanged overall with a score of 66 following a sharply higher 4.8% rise a year ago to an all-time high, according to the ACSI report. Quality of service has improved in recent years, particularly with regard to fiber optic and satellite TV services, though higher fees are "dampening customer satisfaction."
"Bundling of services such as phone and Internet access may have been both a blessing and a curse for the industry," said Claes Fornell, ACSI founder and author of, "Winners and Losers in the Battle for Buyer Preference."
"A couple of years ago, a variety of bundling promotions boosted what people saw as value for money; but now, as many of these promotions have ended, subscribers with bundled services are becoming less satisfied and more concerned about price."
Customer complaints about picture quality were on the rise, the ACSI noted, particularly when it comes to HD channels. Verizon's FiOS rated highest in the latest ACSI for a second year despite a drop of 1% to 72. AT&T's U-verse dropped 6% to 68.
Among cable service providers, Cox retained the highest rating, unchanged at 67. All tied at the bottom of the segment with 59 ratings, Comcast and Time Warner dropped 3% and Charter Communications 2%. DirecTV ranked second with a 1% rise to 69, while satellite competitor DISH Network's rating dropped 6% to 67.