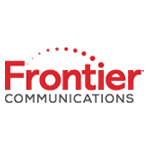 Frontier Communications Corp. says that the U.S. Bankruptcy Court for the Southern District of New York has given it interim approval for its "first day" motions related to Chapter 11 bankruptcy filings on Tuesday.
The court has authorized Frontier to pay employee wages, provide healthcare and other benefits and continue certain customer programs. The company previously said that it has commitments for $460 million in debtor-in-possession (DIP) financing and $700 million cash on hand. This will give the company liquidity of more than $1.1 billion if the court approves plans.
"We are pleased to have received the approval of our First Day motions, which will allow the business to continue operating, providing important services to our customers without interruption and maintaining our long-standing relationships with our vendors and business partners," Robert Schriesheim, the Chairman of the Finance Committee of Frontier's Board of Directors, said in a press release. "Our comprehensive restructuring plan will result in a recapitalized balance sheet with a $10 billion reduction in our debt on an expedited basis, which will substantially enhance our financial flexibility and facilitate our ability to reposition Frontier and accelerate our broad-based strategic transformation. We appreciate the prompt action by the Court in approving our First Day motions."
Frontier Bankruptcy Filings
Frontier has a Restructuring Support Agreement (RSA) with bondholders that covers more than three-quarters of the company's estimated $11 billion in outstanding structured bonds. The RSA, according to the press release, "contemplates" terms for a plan for a financial restructuring that leaves unimpaired all general unsecured creditors and holders of secured and subsidiary debt. The bondholders agree in support of a plan aimed at reducing debt by more than $10 billion while providing significant financial flexibility for investment and long-term growth.
Frontier officially filed for bankruptcy – which was expected – earlier this week. The company's footprint covers 16.3 million locations, and currently serves 2.6 million broadband customers.