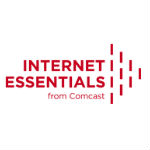 An announcement today from Comcast highlights a broadband adoption challenge that may have been previously overlooked. The company said it will make its Internet Essentials low-income broadband service available to people who previously were not able to receive the service because they had past due balances. The move was made in combination with another special offer that provides up to six months of complimentary Internet Essentials service to new low-income subscribers.
The Internet Essentials amnesty program calls for families that would qualify for Internet Essentials but who have an outstanding bill that is more than one year old to receive service and to receive amnesty for their past due balance.
Various studies have found that the price of Internet service is one of several key factors that have prevented broadband from being adopted more widely. I haven't seen a study that asks about people who might be ineligible for broadband service because they have not been able to pay bills for previous services, but I would think it's a significant number.
Comcast Internet Essentials
Comcast initially launched Internet Essentials back in 2011 as a condition of its merger with NBCUniversal. The service, which costs about $10 a month, is available to families that qualify for the nationwide school lunch program. Initially the service provided a rather slow 1 Mbps downstream per second but in 2013 the company boosted speeds to 5 Mbps downstream and 1 Mbps upstream.
Comcast was required to offer Internet Essentials for three years but earlier this year said it plans to continue the program indefinitely – a move that suggests the company sees a benefit to providing the service, whether that be in the form of profits or good will. With the company currently seeking regulatory approvals to merge with Time Warner Cable, I suspect it's looking to extend as much good will as it can without breaking the bank.
It's worth noting that Internet Essentials has received criticism from some people who have complained that it's difficult to sign up and that the service is not widely available as advertised. The new amnesty program and six-month free offer may be Comcast's attempt to downplay some of these concerns.
A Broadband Lifeline Program?
Traditionally the Universal Service Lifeline program has covered some of the costs of phone service for low-income users and the FCC has talked about refocusing that program on broadband. The commission in 2012 funded several pilot tests of low-income broadband programs but has not yet firmed up plans to extend such a program nationwide.
In the meantime, several other service providers have joined Comcast in offering low-income broadband programs similar to Internet Essentials.