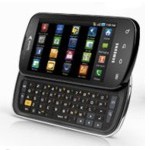 A newly created coalition today launched what it promises will be an "aggressive effort" to encourage the Federal Communications Commission to require a higher level of interoperability among wireless devices operating in the lower 700 MHz band. Carriers and organizations supporting the new initiative, dubbed Interoperability Alliance, include Vulcan, C Spire, US Cellular, Continuum, King Street, New America Foundation, Public Knowlege, Metro PCS and the Competitive Carrier Association. (CCA, formerly known as the Rural Cellular Association, has changed its name to reflect its changing membership, which now includes larger non-rural carriers such as Sprint, T-Mobile and Clearwire.)
The lower 700 MHz band includes spectrum band 17 held primarily by AT&T  and spectrum band 12 held primarily by smaller primarily regional telcos. And as AT&T has rolled out its LTE network in band 17, it has been offering devices that do not work in band 12 where the smaller telcos hold most of the spectrum. Because of the relatively small volumes they require, the smaller carriers have had difficulty obtaining devices for use in their spectrum band and have been calling for AT&T to open up its devices to also operate in band 12.
Earlier this year the FCC issued a notice of proposed rulemaking to require interoperability across the lower 700 MHz band but has not yet taken any action as a result.
"As 4G LTE is deployed across the United States, it is critical that these advanced mobile broadband services and devices are available to all Americans," said CCA President Steven K. Berry, in an announcement about the Interoperability Alliance. "Interoperability will help provide seamless service and 4G LTE availability in metropolitan cities, regional markets and rural areas, resulting in greater coverage and nationwide roaming, spurring job creation, deployment and investment in all of these areas."
AT&T has expressed concerns about potential interference issues if such a requirement were imposed. But at least one industry analyst has suggested that AT&T might consider heeding the demands for greater device interoperability as a means of encouraging regulators to look upon the company's proposed spectrum deals – currently awaiting approval — more favorably.
Verizon recently gained approval to purchase spectrum from several of the nation's largest cable companies, in part, because the company first offered up certain concessions that had the potential to benefit other carriers – such as a promise to sell off some other spectrum when the deal gained approval.