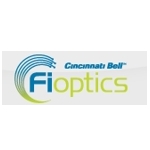 While not widely known, Cincinnati Bell has their own version of FiOS, called Fioptics. The Ohio based ILEC offers a triple play over fiber portfolio , and like Verizon, uses RF over fiber for their video portion. They currently advertise a triple play bundle of 10 Mbps broadband, video, and unlimited home phone for $95/month for the first year. They are now upgrading that fiber infrastructure to GPON using Motorola gear.
Cincy Bell will use the new GPON gear to offer a full 1GHz RF video solution "We are confident that as we begin employing fiber into parts of our network, our subscribers will receive the highest quality television and broadband services for many years to come," says Darrick Zucco, general manager, Fioptic Services of Cincinnati Bell in a Motorola press release..
Fioptics will be interesting to watch. It's closely patterned after FiOS. Will Cincy Bell achieve some of the same success with it as Verizon has with FiOS?