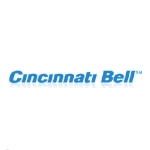 Cincinnati Bell has joined the roster of network operators who have announced plans to offer broadband at speeds up to 1 Gbps. Service will be available beginning September 8, the company said yesterday.
The company did not disclose pricing or how many customers would be able to get the service.
Cincinnati Bell has been gradually deploying fiber-to-the-home over the past several years. The infrastructure supports the company's triple play of high-speed Internet, voice and video service sold under the brand name Fioptics. The gigabit service will be known as Fioptics Gigabit Internet.
Cincinnati Bell Gigabit
For network operators that already have deployed FTTH, it typically is relatively easy to upgrade the network to support gigabit service. And while some stakeholders initially questioned the need for such high speeds, gigabit networks have gained considerable momentum over the last six months to a year as network operators offering the service have been pleased with the economics and as awareness has grown about the economic benefits that high-speed connectivity can bring to a community.
Cincinnati Bell seems to have recognized those potential benefits, noting in an announcement of its gigabit plans that the plans are part of an overall program from the company to "Light Up Cincinnati."
"Light Up Cincinnati is an initiative designed to provide Cincinnati residents and businesses with faster, more reliable and accessible services that will enable the city to grow, learn and connect with one another like never before," said Cincinnati Bell in the announcement.
The company also noted that as part of its Light Up Cincinnati initiative, it has been offering free Wi-Fi hotspots at key locations and in conjunction with community events.
Cincinnati Bell has said previously that it has a potential addressable base of 750,000 potential customers for Fioptics, but as of a year ago had deployed the service to only about 30% of that base.