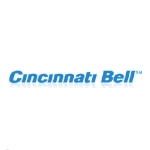 Cincinnati Bell is seeing take rates of 35% within two years of deploying its fiber-to-the-home offering dubbed Fioptics, said Kurt Freyberger, Cincinnati Bell chief financial officer at the Bank of America Merrill Lynch Media, Communications & Entertainment Conference yesterday. And after one year Fioptics take rates are close to 20%, he said.
"What we're seeing is that it's becoming easier for us to sell our product," said Freyberger, who attributed that phenomenon to the increased scale of the product and word of mouth.
Cincinnati Bell has an addressable base of 750,000 potential customers for Fioptics. As of now the company has extended Fioptics service to about 30% of these customers. It will continue to extend service to about 70,000 to 75,000 new homes each year.
"Almost everyone" who signs up for Fioptics takes both broadband and what the company calls its "entertainment product," said Freyberger. Three quarters of customers also take voice services – a rate Freyberger said is higher than the company was expecting.


Although Fioptics is primarily a residential product, Cincinnati Bell recently combined its SOHO (small office/ home office) and consumer businesses – and in selecting where to deploy Fioptics next, Freyberger said the company "keeps small business in mind."
Cincinnati Bell's main competitor in the multi-play market is Time Warner Cable, which Freyberger called a "strong but very irrational competitor" – although he did not elaborate on why he perceived the cableco as irrational.
"We compete based on service quality and product quality," said Freyberger. "Our FTTH product is second to none."
Asked why Cincinnati Bell doesn't accelerate its Fioptics build-out, Freyberger said the company would not be able to build more quickly without hiring additional staff – something it is reluctant to do as it has a goal of being cash flow positive in 2014.
Cincinnati Bell has a total of 262,000 Internet customers, including 67,000 Fioptics customers. The rest get DSL service. The company's investment in Fioptics would seem to be critical to the company's future, as carriers' nationwide have seen their DSL business erode as customers' demand for bandwidth climbs.
Fioptics was initially launched about four or five years ago.