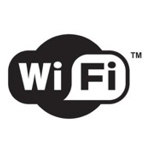 Chattanooga, Tennessee is already on the map as one of the 'smartest' cities in the world, thanks in large part to EPB's 1 Gbps FTTH network which covers the city. But Chattanooga wanted to take this smart city role up a notch, and is in the process of building a city-wide mesh wireless network.
A timesfreepress.com post updates us on Chattanooga's mesh wireless progress. The city is installing an 802.11n network with equipment from Motorola to blanket the city with Wi-Fi. It's a $30 million project, which so far has installed 220 wireless access points throughout the city.
It's leading to a variety of new civic broadband apps including better control of the traffic light grid to respond to traffic flow. The police are also experimenting with 3D crime scene photography for better investigative tactics.
The network will be used for municipal use for now, but could expand to commercial use. Service providers are also turning to mesh networks as a competitive differentiator for their broadband service. Cablevision of New York is one of the more notable mesh Wi-Fi examples, but we've heard of many more, including smaller tier 3 operators also building community wireless networks.
As smartphones and tablets continue to become mainstream devices, the demand for Wi-Fi increases significantly. I suspect the mesh Wi-Fi approach will grow in popularity as a result.