Verizon currently cites a speed of 300 Mbps for its 5G fixed wireless offering, but that speed could increase beginning as early as next year when the company gains access to additional spectrum that it won in the 2021 C-band auction, said Matt Ellis, Verizon executive vice president and chief financial officer, at an investor conference today.
The company was the biggest winner in last year's C-band auction. Some of the spectrum that the company won was subject to early clearing, enabling the company to launch mobile and fixed wireless service in the band early this year.
According to Ellis, the C-band spectrum currently available to the company averages 60 MHz per market but will increase to 160 MHz when the company gains access to the additional spectrum next year. He also noted that the company has the option to deploy more fixed wireless in the millimeter wave band, which could further boost speeds.
The expectation, he said, is that fixed wireless "will be part of our relationship with customers for many years to come."
He also noted, though, that as of now, the current speed "meets and exceeds the needs of the majority of consumers and even business customers."
Customer Profile and Margins
Within the first quarter of the Verizon C-band 5G fixed wireless launch, the offering quickly became the company's primary source of new fixed broadband customers. Of the 229,000 net new broadband customers added in the quarter, 194,000 signed on for fixed wireless.
Asked where the fixed wireless customers are coming from, Ellis said most of them previously had some type of internet service and when pressed for more detail, he said simply that they are "coming from the full spectrum of their previous opportunities."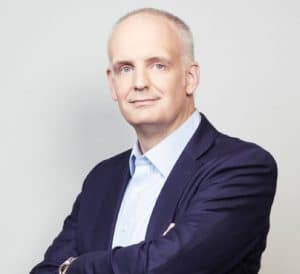 T-Mobile recently told a bit different story about where its fixed wireless customers are coming from, noting that many are rural customers that previously had only DSL and satellite options, and many others previously used cable broadband. It's important to note, though, that Verizon to date has deployed fixed wireless primarily in urban and suburban areas, while T-Mobile has deployed its offering more broadly in smaller markets.
Verizon's fixed wireless offering sells for as little as $25 a month for 100 Mbps service for customers that also use Verizon mobile service, raising questions about the profitability of the offering.
When asked about this, Ellis said the fixed wireless offering enables the company to monetize 5G in more than one way and noted that the offering helps reduce churn when sold as part of a service bundle.
Ellis made his comments at the J.P. Morgan Global Technology, Media and Communications Conference, where he was also asked whether fixed wireless might be a stepping stone to converting business customers to fiber broadband outside the company's traditional local service area.
Ellis acknowledged that the company is deploying a considerable amount of fiber outside its home turf to support mobile and fixed 5G, as doing so enhances service quality and improves profitability. He said, though, that Verizon doesn't envision running fiber to individual small and medium business locations after they have signed on for fixed wireless.
"Do I see us ultimately replacing the fixed wireless in those SMB customers with fiber?" he said. "No. We think that fixed wireless is a very good product, and we don't need to run fiber into all those locations to be the broadband provider of choice for our business customers."