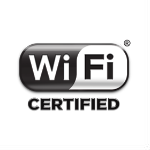 Global carrier WiFi equipment market revenue rose to $713 million in 2015, continuing a rising trend that dates back to 2007, according to a carrier WiFi forecast from IHS Technology. In a report titled ¨Carrier WiFi Equipment Biannual Market Tracker,¨ the market research company forecasts global market revenues will grow to reach $1.5 billion by 2020.
Whereas growth in WiFi hotspot deployments fueled growth in earlier years, an expanding customer base and new technologies, such as Hotspot 2.0, 802.11ac and network functions virtualization (NFC) are taking on a more prominent role as growth drivers, IHS Technology's Richard Webb, research director, Mobile Backhaul and Small Cells, highlights in a research note.
Carrier WiFi Forecasta
IHS Technology expects strong growth in two market segments in particular will result in cumulative carrier WiFi market revenues rising to exceed $6.8 billion from 2016-2020:
Deployment of standalone WiFi access points, primarily on the part of fixed-line carriers, cable MSOs and wireless ISPs.
Deployments of dual-mode WiFi/cellular access points by mobile network operators.
Broadly speaking, network operators are looking to innovations in WiFi technology as a means of opening up current and next-generation service opportunities, Webb elaborates. Among them:
Hotspot 2.0 enables wireless network operators to integrate WiFi fully into their existing broadband networks and supports new service functions such as WiFi roaming.
The new-generation 802.11ac WiFi standard makes use of 5 GHz spectrum to offer greater bandwidth. That's led to it becoming the dominant standard for carrier WiFi deployments, as well as fueling upgrades of 802.11n deployments.
NFV holds out the prospect of reduced carrier operating and capital expenditures while at the same time delivering enhanced quality of service. Cisco and Ruckus Wireless have introduced NFV in the carrier WiFi market.
Other highlights from the carrier WiFi forecast include:
Globally, carrier WiFi equipment revenue totaled $367 million in the second half of 2015 (H2 2015), up 6 percent over the first half of 2015 (H1 2015).
Mobile service providers accounted for the majority of revenue, with large tier-1 multiple network operators (MNOs) such as China Mobile driving volume.
802.11ac access points comprised 61 percent of H2 2015 carrier WiFi access point revenue.
For the full-year 2015, Asia Pacific led the carrier WiFi market in terms of geographical breakdown, ahead of EMEA (Europe, the Middle East and Africa), North America and Latin America.
The top three vendors for carrier WiFi equipment revenue share in 2015 were, in alphabetical order, Cisco, Huawei and Ruckus Wireless.
Image courtesy of flickr user Martin Abegglen.