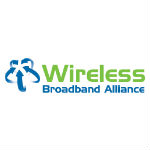 A new report from Maravedis Rethink for the Wireless Broadband Alliance highlights a wide range of service provider opportunities involving carrier-grade Wi-Fi and offers some compelling forecasts. The WBA is an industry organization focused on next-generation Wi-Fi.
The report authors see a bright future for "always best connected" wireless service similar to Google's Fi offering launched earlier this year. That offering relies on a mixture of Wi-Fi and cellular technology, and is designed to automatically connect users to the network that will provide the best experience at any given time.
About a third of cable multi-systems operators (MSOs) and more than a quarter of mobile network operators (MNOs) surveyed by Maravedis Rethink said they would invest in an "always best connected" strategy by 2018 in order to reduce churn. Other reasons for adopting the technology included new revenues, reduced data cost, flexible capacity and others.
Carrier-Grade Wi-Fi Forecast
Carrier-grade Wi-Fi will represent a growing percentage of Wi-Fi hotspots accessible to MNOs and MSOs moving forward, according to the WBA report, titled "Towards 2020: Emerging Opportunities for Wi-Fi Services." While only about 14% of Wi-Fi hotspots accessible to MNOs and MSOs are carrier-class today, that percentage will climb to 71% by 2018, according to the researchers.
Characteristics of carrier-grade Wi-Fi include network discovery and access, authentication and security, end-to-end service provisioning and others. North American carrier-grade Wi-Fi hotspots will number nearly 2 million by 2018, according to the report.
The new WBA report cites a previous report from the same organization that calls for more than $150 billion in WiFi-related revenues globally by 2018. Some of the most important revenue sources will involve location, video content, smart city and enterprise/vertical applications, the authors said.
Emerging Wi-Fi Standards
Also of interest are several emerging Wi-Fi standards outlined in the report, including:
802.11ah- an extension that would allow Wi-Fi to run over long ranges in the sub-1GHz ISM bands
802.11ax- will be optimized for dense deployments in areas such as stadiums
802.11ad or WiGig- a multi-gigabit Wi-Fi-like technology in the 60 GHz band that should be well suited to supporting high-bandwidth home media networks