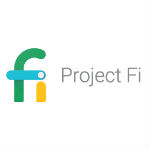 Google's new mobile service, dubbed Fi, offers some innovative capabilities and undercuts competitors on pricing in an already highly competitive market (pricing details later in this post). But to get the new capabilities and lower pricing, consumers will have to shell out $649 to $699 for a Nexus 6 phablet, payable up front or in monthly installments of $27 to $29. And before they can obtain service, customers must request an "invitation" from Google, who will decide within 30 days whether to invite the customer to use the service. (That may be a temporary measure for an initial period only.)
The upshot is that, as expected, Google appears to be launching the service primarily as a test bed aimed at spurring industry-wide changes. "We're trying to help people be connected, give them the fastest speed and think about what is actually the future of communications," says an unidentified Google representative in a video posted on the Google Fi web page.
Wi-Fi Key to Google Fi
Customers will be able to minimize what they spend on Google Fi by using public Wi-Fi connectivity where available and where Wi-Fi can support a service quality that exceeds that of 4G. Supporting the offering are "more than a million free, open Wi-Fi hotspots we've verified as fast and reliable," a Google exec wrote in a blog post announcing Google Fi late yesterday. He added that Google encrypts data on the Wi-Fi connection.
To support 4G capability, Google has agreements with both Sprint and T-Mobile. And as the Google blog post explained, "We developed new technology that gives you better coverage by intelligently connecting you to the fastest available network at your location, whether it's Wi-Fi or one of our two partner LTE networks."
The service also apparently supports voice over Wi-Fi and according to a Google Fi FAQ page, the service can shift technologies and networks in the middle of a voice call. "If you start a call over Wi-Fi and then your connection weakens or drops (such as when you leave your home or office), Project Fi seamlessly transitions your call to a cellular network (if one is available) so you can keep talking," Google explains.
Another innovative Google Fi capability aims to adapt phone numbers to a multi-screen world. Google Fi customers can use Google Hangout on a laptop or other device supporting that app to talk and text using their Google Fi phone number. The Google blog post also highlights this as a benefit for people who forget or misplace their phones.
Pricing and Availability
Google Fi service will sell for $20 a month for talk and text within the U.S. and to 120 other countries. Additional data costs $10 per gigabyte. Any data that remains unused at the end of the month will be credited toward the next month's bill.
Google offers a Web interface into which interested parties can enter their address or zip code to determine whether 4G (apparently from Sprint or T-Mobile) is available in their area which, in turn, determines whether the customer can get Google Fi.