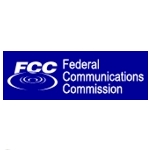 The Federal Communications Commission set a process in place to tackle the thorny issue of retransmission consent yesterday, issuing a notice of proposed rulemaking aimed at revisiting rules governing the retransmission consent process.
The commission has been under pressure to address the issue since disputes between broadcasters and video service providers have in some cases lead to consumers being unable to view certain programming channels. Local broadcasters and their affiliated networks now see retransmission agreements as a significant source of revenue, much to the chagrin of video service providers, many of which claim the fee demands are unreasonable.
The NPRM seeks comment on proposals in three areas:
Providing more guidance to negotiating parties about good faith negotiation requirements
Improving notification to consumers in advance of possible service disruptions caused by impasses in negotiations
Eliminating the commission's network non-duplication and syndicated exclusivity rules
The network non-duplication rules, originally aimed at promoting local content, effectively prevent cable operators from carrying network programming broadcast by other affiliates of the same network outside the cable operator's geographic area. "Thus, a cable system negotiating retransmission consent with a local network affiliate may face greater pressure to reach agreement by virtue of the cable system's inability to carry another affiliate of the same network if the retransmission consent negotiations fail," the FCC said in the NPRM.
The FCC is limited in the steps it can take to address retransmission consent issues, as several commissioners noted in their comments at the FCC's monthly meeting yesterday. "The current statutory framework limits the Commission's tools to respond to retransmission consent impasses," said FCC Chairman Julius Genachowski. "For example, the statute doesn't give the Commission the authority to order interim carriage of broadcast programming or mandatory arbitration. The jury is still out on whether those measures are necessary or desirable, but if they are, it will require statutory change, and we will serve as a resource to Congress."
Genachowski also attempted to counter in advance the complaints about regulatory uncertainty paralyzing an industry that seem to accompany almost any action the commission takes. "No one should interpret our initiation of this proceeding as . . . an excuse to drag their feet on reaching retransmission consent agreements," he said.